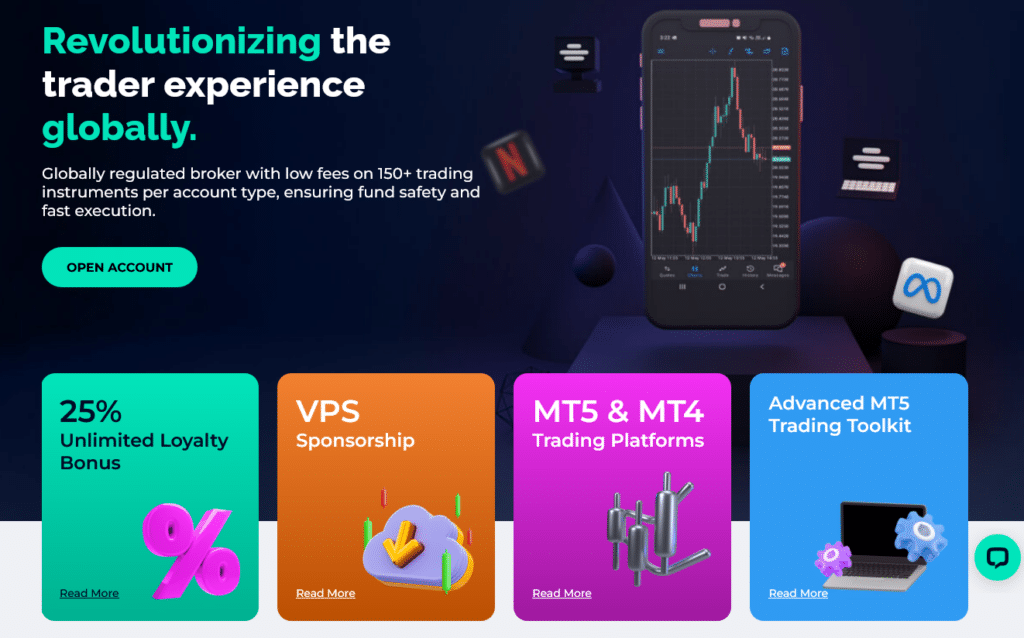 Traders' viewpoint
The first part of any FXGT.com review should start by highlighting the way that the broker offers an innovative approach to trading the financial markets. This is immediately apparent from the trading platform's distinctive appearance, which has a user-friendly feel. The site is easy to navigate whether you are trading using a desktop or handheld device, and the administrative aspects of trading, such as cash deposits and withdrawals, are easy to process.
One feature that is unique to the broker, and that made trading easier, is the GTLot. This in-house reporting system calculates the exposure on each position and converts it into easy-to-read 'GTLots', each one representing $100,000 of trading exposure. This way, traders can keep track of positions in diverse markets and keep on top of risk management by getting an immediate feel for the size of their positions.
Once set up with an FXGT.com account, there is the option of using either the MetaTrader 4 (MT4) or MetaTrader 5 (MT5) platform to book trades. Both platforms have been in operation for many years and are renowned for offering super-fast and reliable trade execution.
The MetaTrader platforms have razor-sharp graphics, and there is a range of tools to help plot price moves. They can be set to a variety of colour schemes and numerous timeframes. The MT5 platform has a wider range of asset groups on offer (forex, CFDs, stocks, indices, futures and options) and 38, rather than 30, technical analysis indicators as a default option – though other indicators can be downloaded and bolted on. For many traders, MT4 still has the edge over MT5 in terms of running automated strategies and taking advantage of the Expert Advisors trading tool, thanks to its extensive track record of supporting both of those approaches to trading.
About FXGT.com
FXGT.com is a relatively new entrant into the broker sector, but it has turned this to its advantage by taking the best elements of what is currently offered by other firms and adding some innovative features. This has resulted in it winning a range of industry awards, including the 'Best Hybrid Broker' title at the Ultimate Fintech Awards 2022.
Established in 2019, the broker has already experienced significant growth and supports traders from around the world. It has registered offices across the globe and is headquartered in the Seychelles.
Who does FXGT.com appeal to?
FXGT.com's platform has a distinctive and modern feel. This ties in with the broker's pitch to the trading community that it is a place where traders benefit from easy-to-use functionality, an account structure to suit all types of traders, and competitive pricing. Traders using a technical analysis approach will be delighted that both the MT4 and MT5 platforms are available. They are packed full of powerful software tools that allow traders to use historical price data to predict future moves.
The crypto-friendly approach of the broker will also appeal to those with an established interest in the crypto asset markets. It is possible to not only trade a range of crypto markets, but to also fund your trading account using coins. This can be done by sending coins directly from the exchange on which you hold them. This represents an opportunity to incorporate traditional asset types such as stocks and forex into your portfolio and diversify against risk and smooth out returns.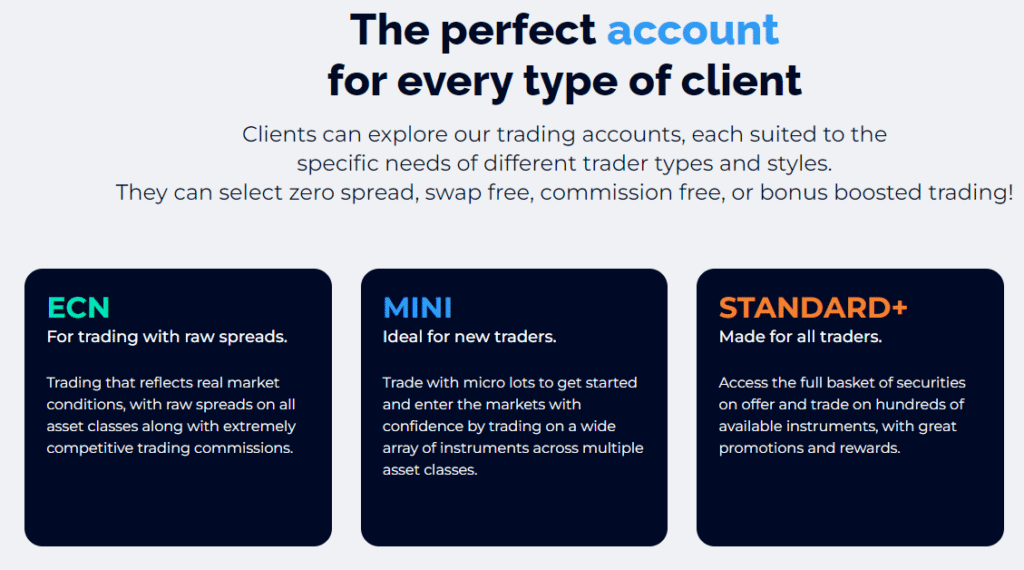 Account types
This is an area in which FXGT.com scores highly. There are four different account types to choose from, each one designed to appeal to a different type of trader. The Mini account is ideal for beginners, as it allows users to trade in very small size so that errors don't result in significant losses. This is an ideal way to develop a strategy that incorporates the best risk management practices.
The Standard+ account offers commission-free trading on wide range of instrument types and also hosts promotions and offers, while the ECN account features extremely competitive trading conditions, providing clients with direct access to the heart of the markets and has ultra-tight bid-offer spreads.
The PRO account is the ideal option for those looking to take their trading up to the next level, with super-competitive trading conditions, including zero commissions on trades, and this account also supports swap-free trading.
Markets and territories
FXGT.com has a global client base and a particularly strong presence in the Asian markets. The registered head office is held under the name of 360 Degrees Markets Ltd, which is a registered company in Seychelles, with registration number 8421720-1. Its registered address is Room 12, First Floor, Kingsgate House, Victoria, Mahe, Seychelles. The firm also has offices in South Africa, Europe and Vanuatu.

Instruments and spreads
FXGT.com allows you to trade an impressive range of markets. MT4 and MT5 can be used to trade forex, stocks, indices, options, futures, commodities and CFDs. All of the major, minor and exotic forex pairs are available to trade. Commodity trading extends from gold and silver to crude oil, and the MT5 platform supports trading in hundreds of big-name stocks.
The range of cryptocurrency markets on offer is equally impressive, and these markets can be traded 24/7. There are more than 30 cryptos available. These can be bought and sold using CFDs, which is a convenient way to access the market. There is also the potential to explore the idea of investing in NFTs and De-Fi tokens. The Synthetic Crypto instruments that FXGT.com offers are a nice addition and demonstrate the broker's commitment to expanding client choice. These allow you to trade a hybrid product, which increases or decreases in value depending on the underlying value of both crypto and traditional assets.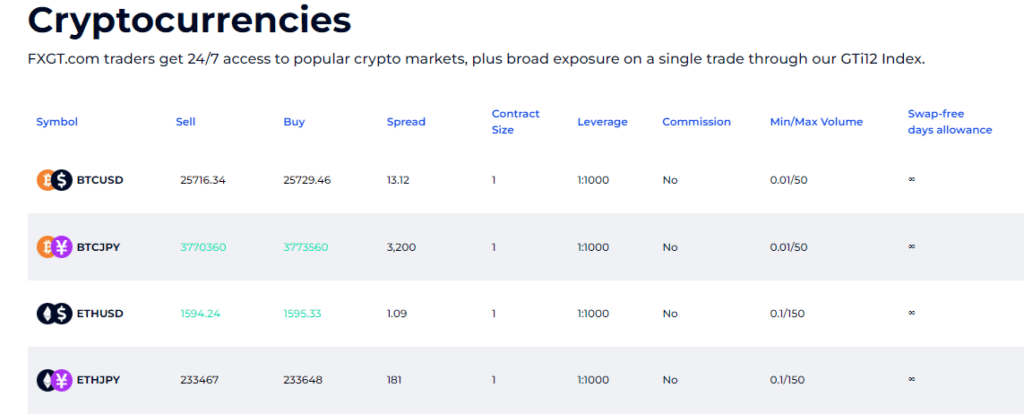 Trading spreads in markets are very tight, which means that clients are offered competitive trading terms. The exact T&Cs vary according to which type of account you select to use, but during our testing, the spread in GBPUSD on the PRO account was an impressive 0.00005. The ECN account goes one step further and offers spreads as tight as 0.00 pips, but unlike the other three accounts, it does charge commissions per trade.
Fees and commissions
FXGT.com offers four different account types, which is good as it allows you to pick the one that is the best fit for your way of trading. With hundreds of different markets on offer, this does mean that running a comparison of fees and commissions across the accounts is a complex task.
Crypto trading on the PRO and ECN accounts, and Synthetic Crypto Pairs traded on the Standard+ account, are completely swap-free. The extent to which swap-free trading extends to other accounts and asset types varies – for example, gold equity indices traded on the ECN account have a three-day swap-free allowance, but energies and currencies have no such provision.

The PRO, Mini and Standard+ accounts do not charge any commissions or fees on trades. The ECN account does, with fees being up to $6 per round turn in currency markets, $5 per round turn in precious metals, and 0.1% per round turn on crypto assets.
Charges on deposits and withdrawals are also low. The broker doesn't charge on transfers involving debit/credit cards or crypto, though third-party payment agents might add a fee. Bank transfers can generate a charge from the broker, though this is dependent on the amount being wired.

Platform review
MetaTrader's MT4 and MT5 platforms have been supporting the trading community for over a decade. With so many traders using them for so long, they have been extensively user-tested and offer one of the most robust and reliable ways to trade the markets. This, along with the powerful software tools on offer, goes some way to explaining why they are the most widely used retail trading platforms in the world.
MT4 can support up to 2,000 trading indicators, and the default setting at FXGT.com provides clients with 30 of the most commonly used ones. The starter pack of the MT5 trading platform provides 38 indicators and the option of placing six pending orders, while MT4 allows for four.
Both platforms do a good job of ensuring that despite the extensive range of tools on offer, the main display and trade execution monitor have an uncluttered feel. Trade execution can be set to 'one-click', and open positions are reported in the Portfolio section of the platform, where it is possible to track P&L moves.


Whether you download the MetaTrader platforms or access the MT4 or MT5 WebTrader dashboard you'll soon notice MT5 has a few additional features that aren't found on MT4. These include a forex calendar so that you can keep up with major news announcements, the ability to 'net' positions and gain a better insight into market conditions using the 'Market Depth' monitor, and back-testing programs. The weighting that each trader gives to these services will likely influence which of the two platforms they use.
Both platforms support automated trading, which will appeal to those looking to build their own algorithmic models or access the trading signals of others.
Mobile trading
Both the MT4 and MT5 platforms are available in app format so that trading can be done on the go. They are compatible with Android and iOS devices, and you can download MT4 and MT5 from the Google Play or the App Store or directly from a link that can be found on the FXGT.com site.

It's possible to use the app to trade all the same markets that are available on the desktop platform. You can also update your account or test new strategies using a Demo account. The way that the high-tech functionality of the MetaTrader platforms is transferred to the smaller screen is impressive, with only a handful of indictors not being available on handheld devices.
Social trading and copy trading
FXGT.com does not currently offer an in-house copy trading service. Those looking to benefit from using the ideas and trading signals of others do have the option of accessing the Expert Advisors section of the MetaTrader service, which is available through the MT4 and MT5 platforms. This is a well-established operation, with many traders offering their signals for free and some applying a charge.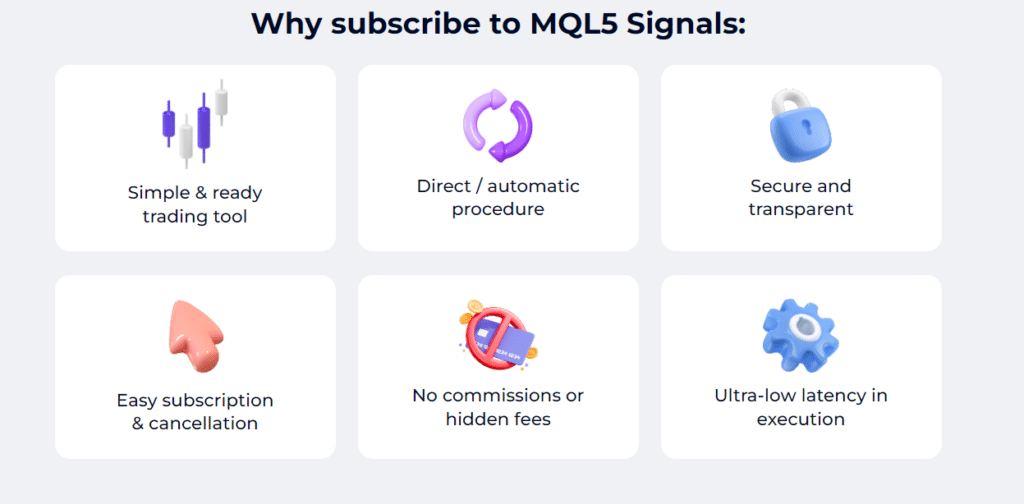 There is also a section of the broker's platform that is dedicated to MQL5 Trading Signals, which allows you to use the analysis of others to identify trade entry and exit points. Copy trading can allow you to adopt a more hands-off approach to accessing the opportunities offered by the financial markets, and with EA and MQL5, it's possible to break the agreement at any time.
Crypto
FXGT.com offers a market-leading range of markets in crypto assets. If you're looking to trade Bitcoin, Ethereum, Solano or other altcoins and meme-coins, then the platform is available 24/7. During this FXGT.com review, the spread on BTC was 4.35, and on ETH it was 0.47 – which is easily within the range expected from a good broker.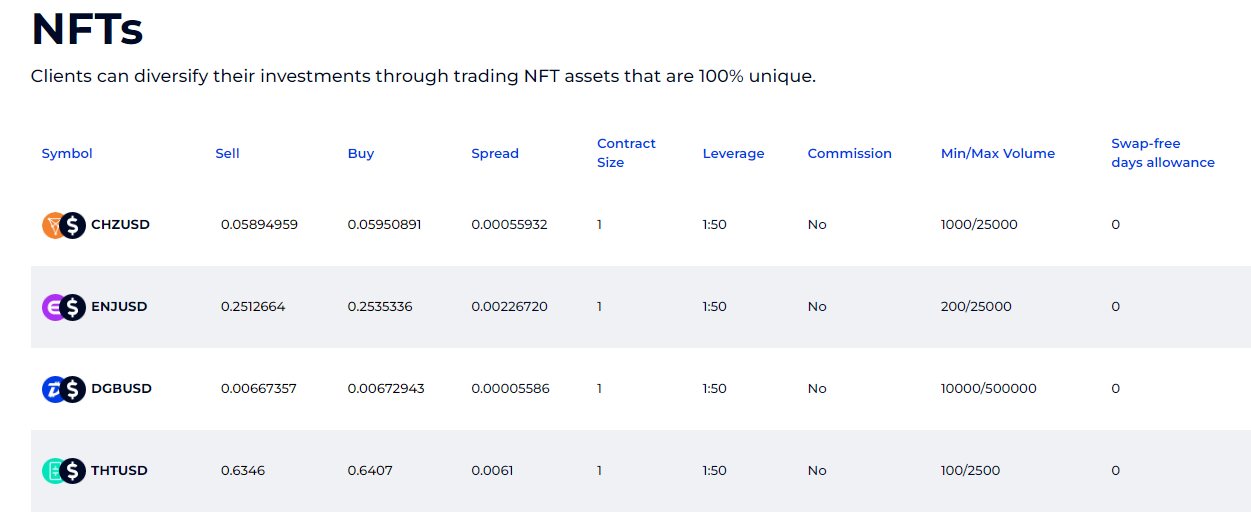 The Synthetic Crypto Pairs instruments have additional functionality features, including leverage of up to 1:1000. These instruments allow you to trade price movements in crypto and traditional markets without having to own the underlying asset. There is also a healthy offering of De-Fi markets, including LNKUSD, ZRXUSD and RENUSD. The NFT instruments and GTi12 crypto index, which are unique to FXGT.com, offer additional ways of diversifying your investment portfolio.
Crypto markets are available across all four of the FXGT.com accounts, and it is also possible to fund your account using crypto. You can set your account base currency in BTC, ETH, USDT, ADA and XRP, as well as EUR and USD. This means that there are no currency conversion costs should you decide to fund your account using cash or coins of the same denomination.
Charting and tools
Both of the MT4 and MT5 platforms are well-known for being the natural home for traders who are fans of chart analysis. The crisp aesthetic and array of charting tools allow you to identify and trade price patterns in all the markets that are available to trade.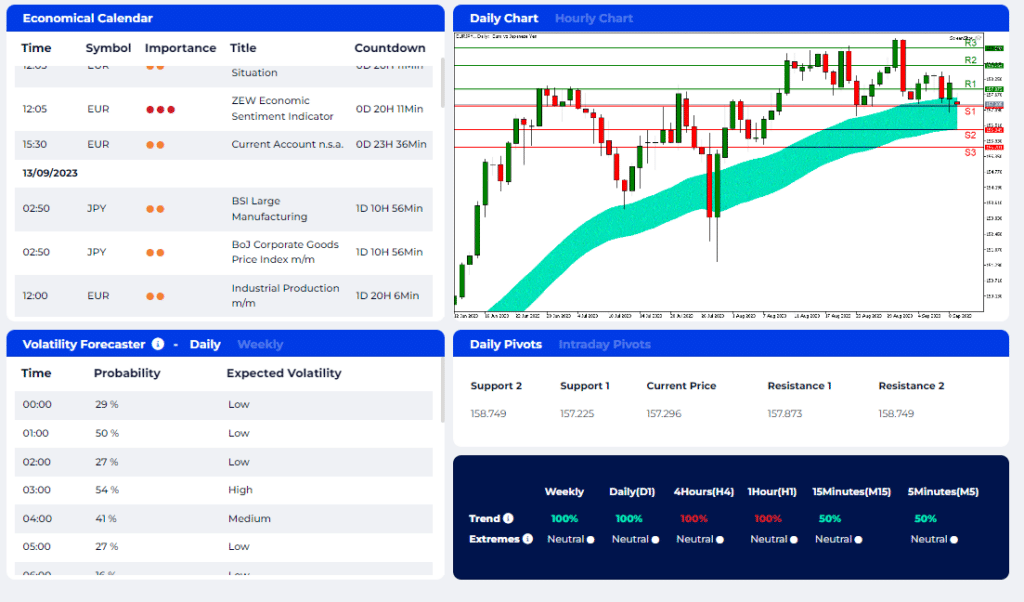 One good feature of the FXGT.com site is the Technical Analysis page, which complements the offering provided by the MetaTrader platforms. It contains pivot points, an economic calendar and a volatility forecaster for whichever market you want to study. Having all of those key metrics in one place makes trading easy to do regardless of how fast the markets are moving.
Education
The FXGT.com platform offers a comprehensive if not market-leading selection of educational tools. The previously mentioned Technical Analysis screen makes learning about the markets a more interactive experience, and for those looking for additional ways to improve their trading, there is the Trader Insights monitor, which contains reports on market sentiment, open interest and open positions.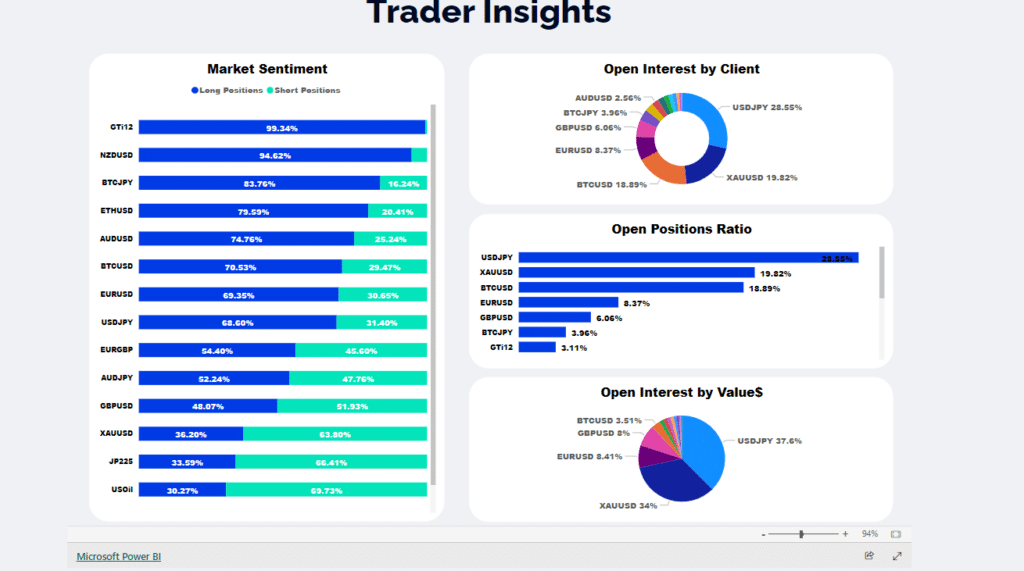 There is little in terms of educational materials of a more traditional nature. The 'eBooks' section of the site is free to use and covers interesting topics but has a limited scope. Questions about how the platform or markets work are better explored using the FAQs section. While there may not be a library of reports and videos (this fits in with the FXGT.com approach of keeping some aspects of the trading experience 'light touch'), the platform is still packed full of tools that are more practical in nature. It is also easy to navigate.
Trader protections by territory
FXGT.com.com is a fully regulated broker licensed by the Financial Services Authority of Seychelles (FSA), Financial Sector Conduct Authority (FSCA), Vanuatu Financial Services Commission (VFSC), and the Cyprus Securities and Exchange Commission (CySEC – only reserved for institutional traders) for institutional clients. As with many brokers, the trading name and that of the official legal entity or parent company can differ, but the full list of licences is outlined below. The decision regarding which regulator protects your trading activity will be determined by your country of residence.
360 Degrees Markets Ltd is a registered company in Seychelles, with registration number 8421720-1. The registered address is Room 12, First Floor, Kingsgate House, Victoria, Mahe, Seychelles. It is licensed and regulated by the Seychelles Financial Services Authority (FSA) under the Securities Dealer's License Number SD019.
GT IO Markets (Pty) Ltd is a registered company in South Africa, with registration number 2015/059344/07, having its registered address at Aurora Drive, Liberty Life Building 21, Office 125, First Floor Umhlanga, 4301 Kwa-Zulu Natal, South Africa and physical address at Suite 12, Katherine & West, 114 West Street, Sandton, South Africa. GT IO Markets (Pty) Ltd is an authorised FSP with FSP Number 48896 and is regulated by the Financial Sector Conduct Authority.
GT Global Markets Ltd is a registered company in Vanuatu licensed and regulated by the Vanuatu Financial Services Commission (VFSC) under the Principal's License Number 700601. It has its registered address at Law Partners House, Kumul Highway, Port Vila, Vanuatu. GT Global Markets Ltd offers financial and investment services exclusively to eligible (institutional) counterparties and is not aiming to service any retail clients.
Institutional clients also have the option of signing up to the CySEC-regulated entity. (* Only reserved for institutional traders)
TEC International (Cyprus) Ltd is a registered company in Cyprus that offers its financial and investment services exclusively to eligible (institutional) counterparties. It has registration number HE 389575, and its registered address is at Aiolou & Panagioti Diomidous, 9 Katholiki, 3020, Limassol, Cyprus. It is licensed and regulated by the Cyprus Securities and Exchange Commission (CySEC –

only reserved for institutional traders

) under licence number 382/20, operating in accordance with the Markets in Financial Instruments Directive (MiFID II).
Clients' funds are segregated in bank accounts of top-tier banks and are kept separate from those used by the company. If the company goes bust, your cash can't be used to pay its debts. There is also Negative Balance Protection on most accounts, which means that your losses will be limited to the funds you deposit. Being a new entrant into the space, the firm is set up to take advantage of the latest data security protocols.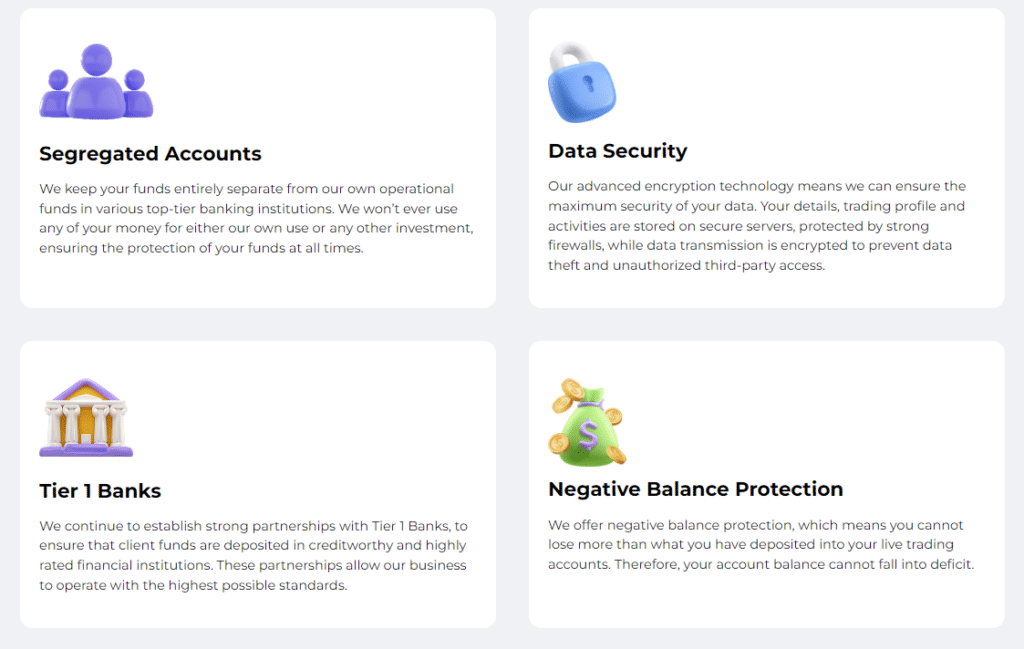 How to open an account
FXGT.com offers new visitors to its platform the choice of setting up a Live account or a free-to-use Demo account, the latter being an ideal option for those looking to practice trading before using real cash. The link to start registering for an account is found on the broker's homepage and the process can be done in English. As the firm has a strong position in the Southeast Asia market, it is possible to open an account using eight different languages from that region.

During our review of FXGT.com, we established that Live accounts took less than five minutes to set up, and the Demo account can be set up almost instantly. As FXGT.com is regulated, new clients are required to provide KYC (Know Your Client) information, complete a questionnaire on topics such as trading experience, and submit copies of documents to confirm proof of address.

If you're opening a new FXGT.com account, it is worth looking out for the promotional offers and forex bonuses that are available to new clients in some areas. These change over time, but recent deals include a 25% Loyalty Bonus, and a Reset Bonus.
One administrative point to note is that as the MT4 and MT5 platforms are operated by a third-party operator, MetaTrader, the login details for those platforms are sent in a separate email.

Customer support
FXGT.com customer support can be contacted on an impressive 24/7 basis. The fastest response times were found to be from the Live Chat operators, who were able to answer our test questions on the first time of asking. There is also the option of contacting the support team via email.

The bottom line
The way that FXGT.com is gaining a reputation as something of a trendsetter is demonstrated by the broker picking up the '2023 Broker of the Year' award from AtoZ Markets. In its short history, the firm has already made a big difference thanks to the user-friendly innovations it has introduced. These extend from the functionality of the site to the way that the broker embraces all aspects of the cryptoasset markets. FXGT.com is, in short, bringing smarter and better trading to the Asian and global markets and is worth a place on any broker shortlist.
FAQs
How can I open a Demo account with FXGT.com?
The link to open a Demo account is found in the top right-hand corner of the homepage of the FXGT.com site. It is possible to set up a Demo account for the MT4 and MT5 platforms for desktop and mobile devices.
Does FXGT.com offer an Islamic account?
Yes, FXGT.com offers swap-free forex and general trading accounts, which are Shariah compliant. These can be requested by contacting the customer support team.
How do I withdraw money from FXGT.com?
There are four easy steps to follow to withdraw funds from your FXGT.com account:
Click on the 'Withdraw' button from the 'Actions' drop-down menu in the Client Portal dashboard.
Select the currency you want to use to withdraw.
Choose the withdrawal method.
Set the amount you want to withdraw.
To comply with regulatory protocols, the broker is obliged to ensure that your account profile is complete and that you meet all KYC and Payment Verification requirements. Withdrawals cannot be processed until this has been done.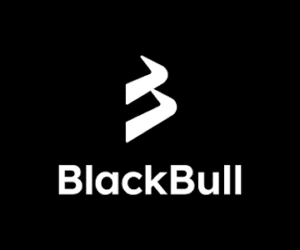 Forextraders' Broker of the Month
BlackBull Markets is a reliable and well-respected trading platform that provides its customers with high-quality access to a wide range of asset groups. The broker is headquartered in New Zealand which explains why it has flown under the radar for a few years but it is a great broker that is now building a global following. The BlackBull Markets site is intuitive and easy to use, making it an ideal choice for beginners.
Please be advised that certain products and/or multiplier levels may not be available for traders from EEA countries due to legal restrictions.