Brought to you by:

One very interesting asset remains the USD/CAD. Also known as the loonie, the US/Canadian Forex pair is drawing more and more market attention, and why shouldn't it? It can be highly influenced by changes in Oil prices, as Canada is one of the largest Oil exporters in the world. US geopolitical decisions also have a strong impact on its market quotation. And last but not least, Canada's economy which clearly influences the currency duo.
With more speculations by the day regarding an increase in Oil prices, reaching as high as $100/barrel; or an imminent drop due to slowing global growth, the loonie is feeling a bit under pressure. Trump's Trade Dispute isn't helping the USD/CAD case, adding even more pressure, making the asset highly volatile, and causing it to change direction from one day to another.
Domestic Canadian data pushed the loonie lower, hinting at a possible negative interest rate from the Bank of Canada (BoC). With this highly anticipated event happening on 24th of April, traders can't stop but wonder: Where will the loonie be in a week's time?
Last interest rate increase from the BoC was on October 24th, 2018. The event spurred a movement of over 130 pips between high&low, but the loonie managed to settle with just a 25 pip intraday drop. The 'not so impressive downtrend' can be blamed on market participants already having anticipated the movement.
Should we expect a similar result for this month, or will the BoC maintain rates unchanged as it last did on March 6th?
What we can certainly do is closely follow a series of events and reports that can hint to what might be Canada's next interest rate. As some of the most significant events, coming up next, are as follows: Canada's Core CPI, US' Crude Oil stocks, as well as the Retail and Core Retails Sales, from the US and Canada, respectively.
However you might decide to proceed, always remember to double-check and keep plenty of margin for potential market volatility.
82.11% of retail investor accounts lose money when trading CFDs with this provider. You should consider whether you can afford to take the high risk of losing your money.
Are you ready to trade?
Sign up with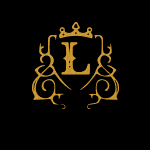 Your capital is at risk