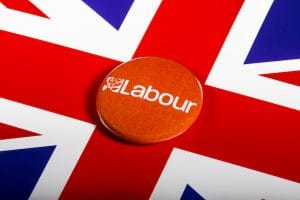 Gordon Brown, the former Labour Party leader and British Prime Minister has warned that the world could be "sleepwalking" into another financial meltdown.
The ex-Chancellor, who is widely respected for his handling of the 2008 banking crisis in the UK, blames the current attitude of governments around the world and their failure to address the causes of the last major crash.
A decade on from the events that shook the global markets and which began in the financial sector, the dramatic times still resonate for both forex traders and stock market brokers and investors.
Now the man who was the leader of the UK at the time of the collapse of the US investment bank Lehman Brothers has said that the world lacks leadership and is entering a period of vulnerability.
Brown told The Guardian newspaper: "We are in danger of sleepwalking into a future crisis."
"There is going to have to be a severe awakening to the escalation of risks, but we are in a leaderless world," he added.
The banking failures, which originated in sub-prime mortgages in the US and eventually spread to stock markets and currency values around the world, started off the worst financial crisis that the world had seen since the Great Depression of the early 20th Century.
Brown warned that the global economic community had failed to respond to the previous crash adequately. He said that an early warning system should be introduced alongside a system which monitors financial flows. This would allow an overview showing where money had been lent and the terms on which the deals had been made.
Brown, who held Britain's top political position between 2007 to 2010, said: "We have dealt with the small things but not the big things."
Bail-outs
Action against financial wrongdoing has failed to be tough enough, Brown believes. This has led to a situation where many banks would expect bail-outs from governments and international organisations if a similar set of events occurred again.
His warnings about a possible future crisis once again touched on a lack of strength and leadership outside of the financial sector. "The penalties for wrongdoing have not been increased sufficiently," Brown said.
"The fear that bankers will be imprisoned for bad behaviour is not there. There has not been a strong enough message sent out that government won't rescue institutions that haven't put their houses in order," he added.
The current move towards protectionist trade policies were also flagged up as a worry by Brown, who said that international co-operation helped tackle the crisis a decade ago and that today the same sentiment does not exist.
"The co-operation that was seen in 2008 would not be possible in a post-2018 crisis both in terms of central banks and governments working together. We would have a blame-sharing exercise rather than solving the problem," he concluded.