Brought to you by: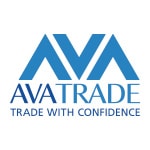 Opening an account with Friedberg Direct is intended to be client-friendly, simple and clients can start trading almost immediately. Friedberg Direct customer accounts are protected by the Canadian Investor Protection Fund within specified limits. A brochure describing the nature and limits of coverage is available upon request to Friedberg Direct or at www.cipf.ca. The addition of this exciting collaboration enables Canadian traders to access AvaTrade's state-of-the-art technology on a wide array of CFDs, including metals and other commodities, stocks, indices, currency pairs, single & large cap stocks, and ETF-based CFDs, as well as US, Japanese and European government bonds/treasuries and vanilla options on forex pairs. Traders will also have the opportunity to trade with fixed or floating spreads and leverage.
Friedberg Direct's Head of On-Line Trading, Mr. Michael David, commented: "We are very excited to be able to add access to AvaTrade's innovative technology to our online offering for Canadian clients. Clients will benefit from our many years of experience in this market space as well as our dedication to maintaining the highest standards of regulatory compliance. We believe that the addition of our collaboration with AvaTrade will allow Canadian clients to expand their trading horizons and explore new trading instruments and value-added features within a regulated environment. We very much look forward to continue providing Canadians with exceptional choice in platforms and technology providers, as well as the exemplary trading experience that they have been accustomed to from Friedberg Direct ".
AvaTrade's CEO, Mr. Daire Ferguson explains: "This is yet another proud exciting collaboration by AvaTrade. We are constantly seeking strong partners who want to utilize our AvaTrade technology to bring the financial markets to anyone who would like to participate. We believe that Canadian traders are enthusiastic about trading with a fresh, innovative online service. With this collaboration, Friedberg Direct will be able to offer traders not only some of the best in trading conditions, but also a place at the forefront of a rapidly developing market."
About Friedberg
Friedberg Mercantile Group Ltd. is headquartered in the financial district of Toronto, Canada and, with its subsidiaries, manages over $2 billion in assets. The Friedberg Direct division offers its customers direct access to Spot Foreign Currency, Currency Options and Commodity Futures, trading through multiple dynamic online trading platforms. Friedberg Mercantile Group Ltd. is a member of the Investment Industry Regulatory Organization of Canada and a member of the Canadian Investor Protection Fund. 
About AvaTrade
AvaTrade is a leading Forex and CFD provider, founded in 2006. The company offers more than 250 financial instruments, including forex, stocks, commodities, indices and vanilla options. With 16 offices around the world and headquarters in Dublin, Ireland, AvaTrade operates under six global regulators across the EU, Japan, Australia, South Africa, BVI and the Middle East. AvaTrade's first and foremost commitment is to empower people to invest and trade with confidence, in an innovative and reliable environment; supported by unsurpassed partnerships and collaborations, best-in-class technology, customer service and uncompromising integrity.
Find out more about Friedberg Direct powered by AvaTrade technology at www.avatrade.ca
Read more forex market news