Brought to you by:

The bank of Canada raised interest rates by 25bhp yesterday. The statement was hawkish overall with the bank dismissing recent inflation as temporary.
The BoC raised rates early because it expects inflation to pick up in the near future with possible increased hikes in the coming months. The Canadian dollar surged as a result of the hawkish signals provided, even though a 25bpsm rate hike was fully priced ahead of the meeting.
USD/CAD collapsed yesterday after the BoC hiked interest rates and further hinted that there may be more hikes to come soon. This pair fell below the support (now resistance) of 1.2860 (R2) and stopped at 1.2680 (S1). We expect a clear dip below 1.2680 (S1) to open the next support of 1.2600 (S2).
Fed Chair Yellen seen as dovish, dollar moves lower
Fed Chair Yellen had a testimony in front of the Financial Services Committee yesterday. She was seen to be cautious and offered no signals that a further rate hike is likely to happen this year. The dollar moved lower at the release of her comments.
The Fed chief will also testify today in front of the Senate Banking Committee. She will deliver the same testimony as yesterday and expected market participants to focus on the Q&A session. Any signals that suggest she is within the Fed camp of those concerned could hit the dollar again.
EUR/USD traded lower yesterday, despite chair Yellen's comments. This pair found support near the short term uptrend taken on the 22nd of June and during the Asian morning today, this pair rebounded. We expect the bulls to aim for the 1.1485 (R1) resistance.
As for the rest of today's highlights:
During the European session, Sweden's CPI's are due to be release for June. The forecast is for the headline and underlying inflation rates to have moved lower. This could curb some of the speculation that Riksbank is due to remove its interest rate easing bias within the near future.
USD/CAD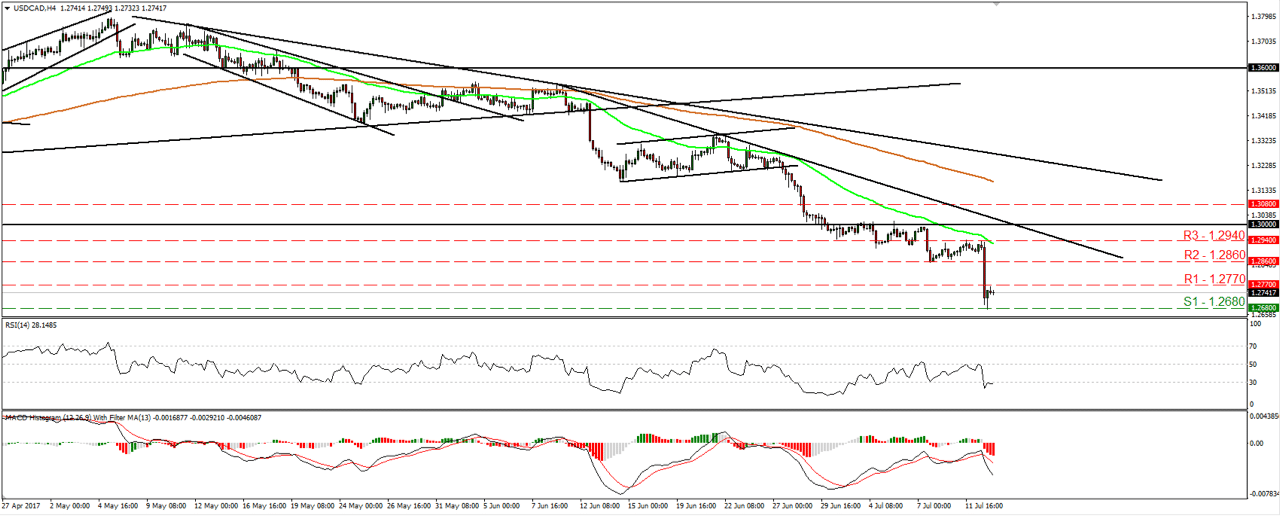 Support: 1.2680 (S1), 1.2600 (S2), 1.2500 (S3)
Resistance: 1.2770 (R1), 1.2860 (R2), 1.2940 (R3)
EUR/USD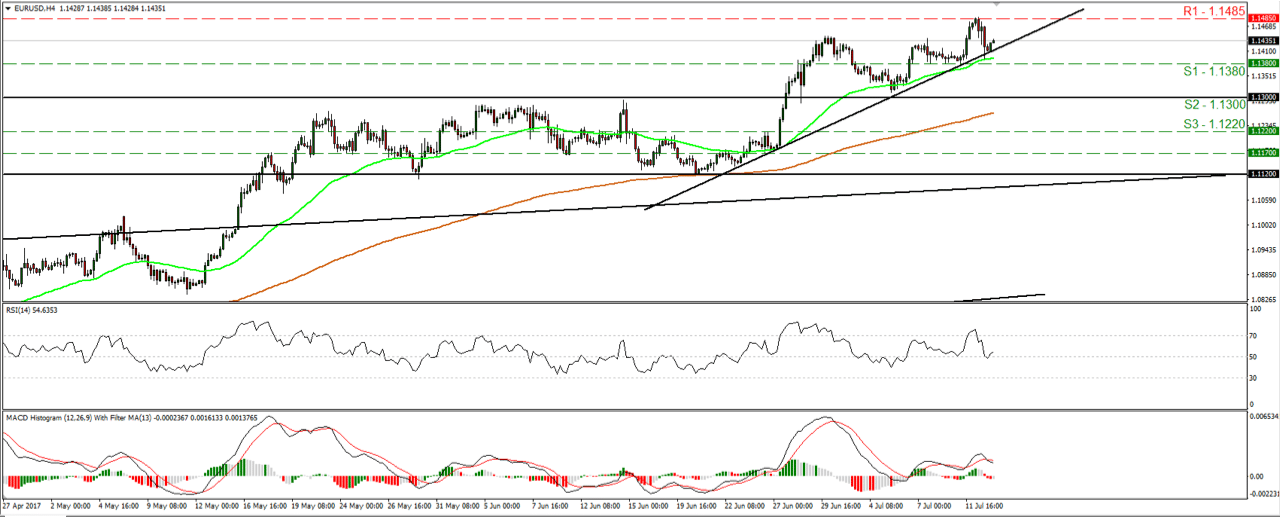 Support: 1.1380 (S1), 1.1300 (S2), 1.1220 (S3)
Resistance: 1.1485 (R1), 1.1530 (R2), 1.1615 (R3)