Brought to you by: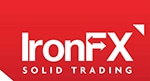 RBA leaves its policy unchanged, sounds less optimistic than expected
The RBA left its interest rate unchanged today, adding that indicators of the labor market remain mixed: a strong employment growth has not been accompanied by a similar trend in wages in the last few months.
As the market was expecting a more upbeat tone, AUD/USD came under selling pressure after the statement, breaking below the support level of 0.7635 (R1) and stabilizing around the short-term uptrend line taken from the low of the 2nd of June.
Our opinion is that, for the foreseeable future, the Bank will try to maintain a balanced tone, without giving clear signals towards a specific direction. We think that, overall, the short-term outlook for the AUD against other major currencies is negative; we would choose EUR/AUD as the best pair to take advantage of this possibility.
Riksbank to remain on hold, may adopt more upbeat tone
We have another Central Bank policy meeting today, in Sweden. The Riksbank extended its QE program until December 2017 in its latest April meeting, and is expected to remain on hold today.
Overall, the Bank may sound slightly more optimistic today, given that it lowered its inflation target from 2% to 1%. Other than that, the political risk in Europe dissipated after the French election, so the Bank may follow Norgesbank and ECB in removing its interest rate easing bias.
USD/SEK gained a bit yesterday, after hitting support near the 8.4000 (S1) zone. In our opinion, the short-term outlook for the pair remains negative; if the Central Bank does not disappoint today, we see the case for renewed selling interest.
Read more forex market news
Today's highlights:
UK: Construction PMI for June (08:30 GMT), forecast is for a decline, could hurt GBP a bit.
Eurozone: PPI for May (09:30 GMT), expected to decline, usually not a major market mover.
Speakers: ECB Executive Board members Peter Praet (12:30 GMT) and Yves Mersch (18:30 GMT).
AUD/USD

Support: 0.7580 (S1), 0.7535 (S2), 0.7515 (S3)
Resistance: 0.7635 (R1), 0.7680 (R2), 0.7710 (R3)
USD/SEK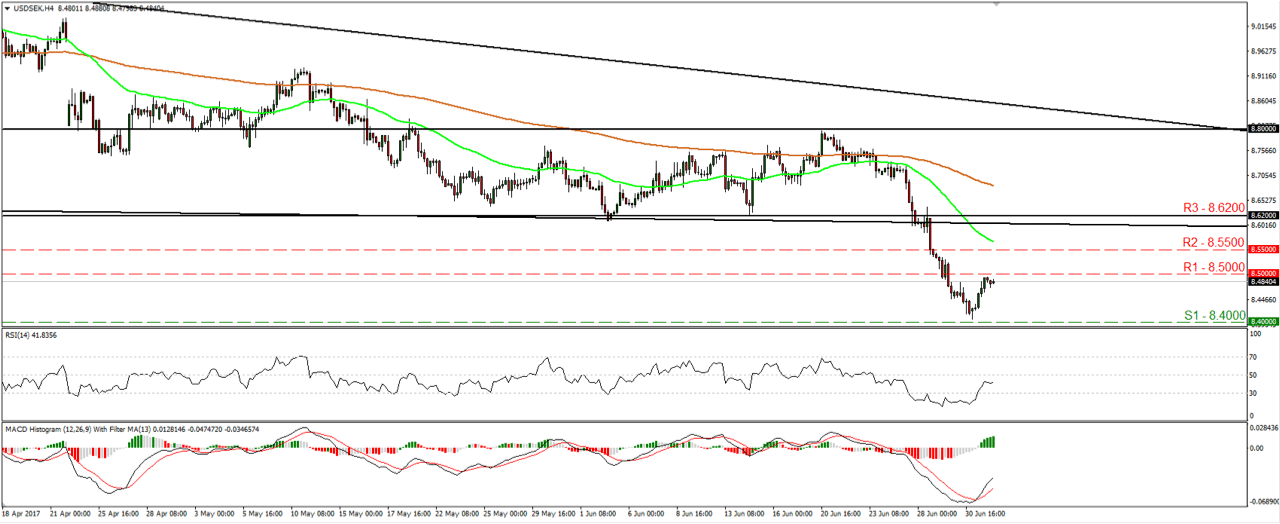 Support: 8.4000 (S1), 8.3370 (S2), 8.2800 (S3)
Resistance: 8.5000 (R1), 8.5500 (R2), 8.6200 (R3)