Brought to you by: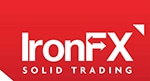 Euro tumbles overnight
EUR took a hit during the Asian morning on Tuesday. Even though it is hard to find a clear reason behind this tumble, a lot of investors are attributing it to a media report about Greece that was released overnight; the report stated that Greece is thinking about opting out of its next bailout payment, if it doesn't manage to find a deal with its creditors first. However, only one German paper reported this news, and so we doubt that market will focus on this for a prolonged period of time without further clarifications.
Our opinion is that today markets' focus will shift to Germany's preliminary CPI for May, since Draghi's speech yesterday wasn't really specific about future hawkish shifts in ECB policy.
However, he repeated that the June meeting, with updated data on hand, will be very important for the policymakers to judge the risks surrounding growth and inflation. This, in our opinion, is encouraging for whoever is soon expecting a change in ECB language.
Today's highlights:
Eurozone: Germany's preliminary CPI figures for May. In our opinion, the risks surrounding the data are tilted to the upside: since the the forecast for the inflation is to have declined notably, a smaller decline could be seen as positive by the markets and thus bring EUR under renewed buying interest.
EUR/USD tumbled during the Asian morning, and right now it seems to be headed for a test near the 1.1100 (S1) support line. We think the pair is likely to trade around that level while investors wait for Germany's CPI.
Sweden: GDP data for Q1; retail sales for April.
Norway: retail sales for April.
US: personal income and spending data for April (expected to have risen); core PCE price index for April (no forecasts available). We think that in order to see a clear reaction in USD, we need a surprise in at least one of the indicators.
USD/JPY traded lower yesterday, near the 111.50 (R1) resistance level, but it could recover some losses in case US data are strong today; on the other hand, weak numbers are likely to raise doubt over the likeliness of a June rate hike and therefore bring the pair under selling pressure.
Speakers: ECB Executive Board members Ewald Nowotny and Erkki Likanen; Fed Board Governor Lael Brainard.