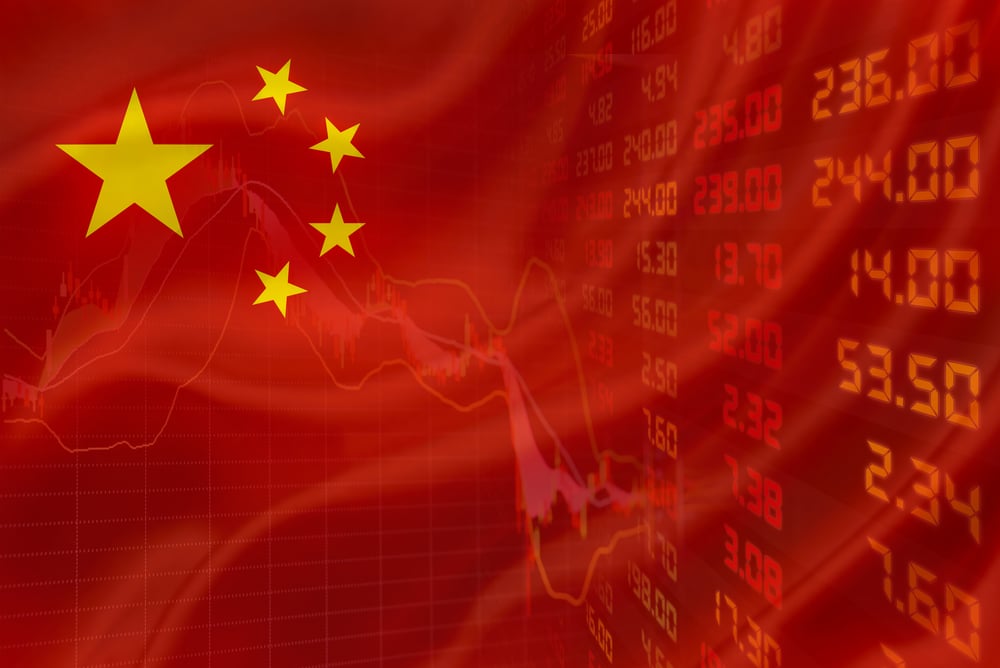 The offshore Chinese yuan and its associated currencies took a beating on Tuesday and into Wednesday over worrisome economic data.
Figures revealed that retail sales in the country last month were lower than expected, while industrial output figures were also surprisingly smaller.
For the offshore Chinese yuan, there was a significant drop on Tuesday when it hit its lowest point in five months in the CNY/USD pair. It managed to recover somewhat on Wednesday and reached 6.8993 per dollar.
However, perhaps the major loser was the Australian dollar, which went down to $0.6922 in the AUD/USD pair. This indicated its worst position since January 3rd. This was partially due to the close trading relationship between Australia and China, which is commodities-heavy.
It also occurred due to problematic data revealed at home. The amount of growth in Australian wage levels was revealed to have slowed down – leading to more concerns among investors.
Elsewhere, the euro remained steady in the EUR/USD pair at $1.1214. Some analysts had expected it to rise due to an indication from a data release that the German economy may be getting back on track.
There are a series of major economic calendar events to watch for today (Wednesday) if you're a forex trader.
The first will be a consumer price index release out of Canada at 12.30pm GMT covering April. This is predicted to show a month on month change from 0.7% to 0.4%.
Industrial production levels for April will be out of the US at 1.15pm GMT. These are forecast to show a month on month change from -0.1% to 0%.
Data on the level of foreign investment in Japanese stocks for the dates around May 10th will be out at 11.50pm GMT.
Looking ahead to tomorrow, the Eurogroup meeting of European finance ministers will take place.
The Australian unemployment rate will be revealed at 1.30am GMT covering April. This is expected to change from 5% to 5.1%.
There'll be three big central banker speeches over the course of the morning. Michele Bullock, Assistant Governor (Financial System) at the Reserve Bank of Australia, will speak at 2.45am GMT. Peter Praet, who is a member of the European Central Bank's Executive Board, is due to speak at 7.30am GMT. The President of the German Bundesbank, Jens Weidmann, will speak at 8.15am GMT.
Later in the day, the usual round of US jobless claims will be out. Initial jobless claims for the dates around May 10th are due at 12.30pm GMT and are expected to show a change from 228,000 to 227,000.
Continuing jobless claims for the dates around May 3rd are due as well. These are due to show an alteration from 1,684,000 to 1,674,000.
A speech from the Bank of Canada's Governor Stephen Poloz is expected at 3.15pm GMT.
Lael Brainard, a governor of the Federal Reserve, will speak at 4.15pm GMT.
Jonathan Haskel, a member of the Bank of England's Monetary Policy Committee, will speak at 5.30pm GMT.