Brought to you by: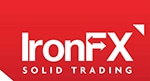 A 25bps raise in benchmark interest rates is priced in at 88%
The meeting minutes and quarterly inflation reports is due today making this a Super Thursday
BoE needs to be very aggressive and show that they are going to hike at least twice in the following year as well as deliver a rate hike today in order for GBP to gain notably.
GBP/USD trading in a side-ways fashion after sliding through two support lines before it was bouncing back at the 1.3100 (S3). Still trading between the 1.3100 (S3) and 1.3340 (R1). The pair could break the 1.3240 (S1) following any negative data.

Fed Chair and Tax Bill
Powell is the most likely candidate for Fed Chair and given he is a dovish figure this could weigh the dollar down.
Taylor is the unlikely candidate to win meaning if he does it will be a surprise thus leading to an enhanced positive reaction the in USD
How quickly and how low corporate tax will be one of the major factors today. As well as whether this will happen on a one-time repatriation.
If the tax will be put in place in a fast manner as most people expected it to be then we may see an all-round gain for US stocks as well as the USD.
USD/JPY tested the 114.30 (R1) key territory before plummeting back to the 113.70 (S1)
If Powell is chosen for Fed Chair and we also get a disappointing tax bill could show the way for the bears to take charge and break below the 113.70 (S1) to reach the 113.10 (S2) level.
Other highlights of the day
Octobers PMI come out for the UK which could have a muted reaction on the market
Fed Chair candidate Jerome Powell and New York Fed President William Dudley are both set to speak today as well.
GBP/USD

Support: 1.3240 (S1), 1.3190 (S2), 1.3100 (S3)
Resistance: 1.3340 (R1), 1.3430 (R2), 1.3515 (R3)
USD/JPY

Support: 113.70 (S1), 113.10 (S2), 112.25 (S3)
Resistance: 114.30 (R1), 114.85 (R2), 115.40 (R3)