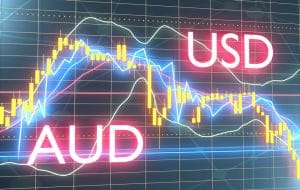 The impact of the US Federal Reserve's decision to avoid another interest rate rise continued to persist as forex trading got underway on Friday.
The Fed told market watchers on Wednesday that it would take what it described as a "patient" approach to future rate rises.
Its decision appeared to be based in part on question marks over the future performance of the US economy – a turnaround from positions it held last year, during which many analysts believed that rate rises were highly likely.
With trade talks between the US and China appearing to go well, traders appeared keen to diversify their portfolios and include some more risky assets.
The demand for risk was fuelled by an announcement that US President Donald Trump would meet with Chinese leader Xi Jinping and that a trade deal was on the table.
The Australian dollar was one of the main winners, and against its US counterpart, it was standing firm at $0.7266.
The New Zealand dollar also did well. In the NZD/USD pair, it went up slightly and hit $0.6969.
As one trading week comes to a close and another one looms on Monday, here are some of the key events to look out for over the coming days.
Monday may be a slow day for the offshore yuan given that Chinese banks will close for the Chinese New Year's Eve holiday.
Other economies will be active, however. Construction PMI figures for January will come out of Britain at 9.30am GMT. These were last recorded at 52.8.
US factory order figures for the month of November will be out at 3pm GMT. These are expected to show a rise from -2.1% to +0.2%.
Looking ahead to Tuesday, like for like retail sales data from Britain covering the month of January will be out just after midnight. Year on year, these were last recorded at -0.7%.
The Reserve Bank of Australia will release its interest rate decision for February at 3.30am GMT. This currently stands at 1.5%.
Wednesday, there will be a slowdown in New Zealand due to banks closing for the country's Waitangi Day holiday.
At some stage during the day, US President Donald Trump will make his State of the Union address. It was unclear whether or not this would go ahead due to the recent US government shutdown, so it is likely that some traders will watch with interest to see if the dollar is affected.
Later in the day, a series of employment rate data releases will come out of New Zealand. The unemployment rate for the fourth quarter of last year will be out at 9.45pm GMT. It was last recorded at 3.9%.
On Thursday, the day will begin with the preliminary leading economic index out of Japan for December, which is released at 5am GMT. This was last recorded at 99.1.
The Bank of England is also due to announce its interest rate decision at 12pm GMT. Analysts expect that the current rate of 0.75% is likely to remain unchanged.