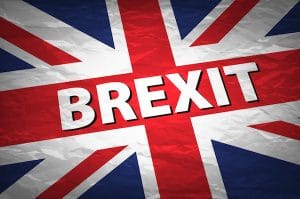 The main currency participants in the ongoing Brexit battle lost out as Monday morning trading got underway.
While neither the euro nor the pound wholeheartedly crashed as the new week began, both currencies managed to lose gains made towards the end of last week.
Over the weekend, a key minister in UK Prime Minister Theresa May's Conservative government, Brexit Secretary Dominic Raab, said that Britain was now in a position to consider drawing out the "transition" timeframe in return for the EU being more flexible on the issue of the border between Northern Ireland and the Republic.
Today, the pound was down 0.1% against the US dollar and hovered at around $1.3055.
The euro also went down 0.1% against the dollar, and it is now sitting at $1.15. Last Friday, it had risen an entire half a percentage point against the greenback.
In Canada, the forex markets began to prepare for the Bank of Canada's interest rate decision, which is due at 2pm GMT on Wednesday. The Bank has already pushed up its interest rates four times in the last fifteen months.
Analysts are currently predicting that the Bank will follow the lead of its near neighbour the US and push rates up again. A rise of 0.25%, from 1.5% to 1.75%, is expected.
However, the Canadian dollar was down a little this morning. The CAD/USD pair was at 1.3107, which placed it near a low point of 1.3132 which it hasn't reached for over a month.
As a new week begins, there's plenty more scheduled in to keep forex market traders on their toes.
A speech from Guy Debelle, who is the Assistant Governor for Financial Markets at the Reserve Bank of Australia, will take place at 10.35pm GMT today (Monday). He will speak again overnight at 4.30am GMT, while there will also be a separate speech from Michele Bullock, the Assistant Governor for the Financial System, at the same bank.
Continuing with the central banking theme, Mark Carney from the Bank of England is due to speak at 3.20pm GMT tomorrow (Tuesday). That will come after a number of major global data releases.
In the US, the Federal Reserve Bank of Richmond will reveal its manufacturing index for October at 2pm GMT. This is expected to show a slight decline from 29 to 25.
In addition, preliminary European consumer confidence data for October is due out at 2pm GMT. This is expected by analysts to slip even further into negative figures: it was last recorded at -2.9, but it is now expected to slip down to -3.1.
Also, on Wednesday, there will be a series of trade balance figures from New Zealand at 9.45pm GMT, while Japanese foreign bond investment data is out at 11.50pm GMT.
The European Central Bank will release its interest rate decision at 11.45am GMT on Thursday, although this will most likely stay static at 0%.
Also predicted to remain constant will be Japan's Tokyo consumer price index (excluding fresh food) for October, which is expected to stay at 1%.