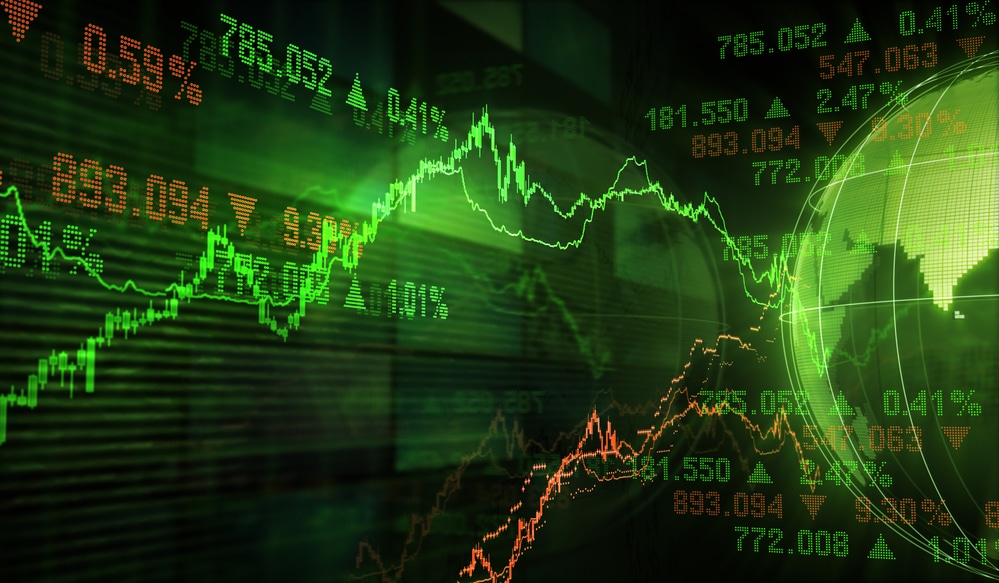 A new foreign exchange trading week begins today, and there's plenty for forex traders to watch out for.
Today (Monday) is a public holiday in a number of places around the world, including the UK and the US – meaning that several major and minor pairs are likely to see slowdowns in trading volume.
However, some significant events are scheduled to take place in Japan. There'll be a speech from the Bank of Japan's Governor, Haruhiko Kuroda, at 3am GMT.
There'll be some economic data releases out of the country across the course of the day. The coincident index for March is due at 5am GMT and is expected to show no change from 99.6.
The leading economic index is also due then, for the same period of time – and is expected to hold firm at 96.3.
The corporate service price for April is due at 11.50pm GMT and is forecast to hold firm at 1.1%.
Looking ahead to tomorrow, there will be a gross domestic product release for the first quarter of the year at 5.45am GMT out of Switzerland. Year on year, this is expected to move from 1.4% to 1.7%.
French consumer confidence figures for May are due out at 6.45am GMT. These are predicted to show a shift from 96 to 95.
Inflation report hearings are expected from Britain at some stage during the day, although the exact timeframe has not yet been announced.
There will be a series of major European data releases out at 9am GMT. Consumer confidence figures for May are expected and are expected to stay steady at -6.5.
Business climate information for May is due out and will shift from 0.42 to 0.49.
US consumer confidence figures are expected at 2pm GMT, while the Texas Manufacturing Outlook Survey from the Dallas Fed covering May is due at 2.30pm GMT.
Looking ahead to Wednesday, there are two major central banker speeches expected out. The Bank of Japan's Haruhiko Kuroda is again due to speak, this time at midnight GMT. While the Governor of the Reserve Bank of New Zealand, Adrian Orr, will be speaking at one stage during the day – although the time for this has not yet been specified.
In terms of other central banking action scheduled in for Wednesday, there'll also be an interest rate decision from the Bank of Canada at 2pm GMT. It is expected that the bank will hold rates firm at 1.75%.
With regards to Wednesday's economic data releases, a new home sales release is expected out of Australia covering April at some unspecified stage during the day. Month on month, this was last recorded at -0.1%.
Preliminary French consumer price index information is due at 6.45am GMT, covering May. It was last recorded year on year at 1.5%.
Italian business confidence data for May is due out at 8am GMT. This was last recorded at 100.6, while consumer confidence levels, which are out at the same time, were last recorded at 110.5.