Brought to you by: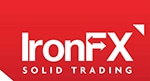 Bank of Canada policymaker Timothy Lane reiterates they are watching the strong CAD, taking it into account on their decisions. On these comments the Loonie dropped instantly as the BoC reiterated concerns on the rate for the first time in a while.
In this case we can see the USD/CAD correcting higher if the tomorrow the FOMC appears positive and leaves a December rate hike on the cards. The expectation of a BoC rate hike is currently at 75% (implied by Canada's OIS)
Yesterday USD/CAD went up and broke above 1.2250(S1) and hit 1.2335(R1). The medium term outlook is somewhat negative.
Carney implies on limited hikes and pound holds back
BoE governor Mark Carney spoke to the IMF yesterday, saying in order for monetary levels to stay still then rates have to go up a little.
Overall, the impression he left was that an increase in rates may be one and done as opposed to a normalization cycle.
Also with the lack of progress in UK politics and Brexit, they remain risks that the traders and the market are overlooking.
GBP/USD traded even lower after hitting 1.3615(R1), stopped at 1.3470(S1) and then somewhat rebounded, we see the short term outlook is positive.

As for today:
We get Germany's ZEW survey for September and also in the US we get their work permits and housing starts for August. We also get Canadas manufacturing sales for July.
USD/CAD

Support: 1.2250 (S1), 1.2130 (S2), 1.2060 (S3)
Resistance: 1.2335 (R1), 1.2430 (R2), 1.2535 (R3)
GBP/USD

Support: 1.3470 (S1), 1.3400 (S2), 1.3320 (S3)
Resistance: 1.3615 (R1), 1.3825 (R2), 1.4000 (R3)