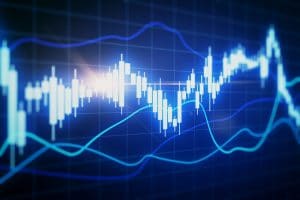 A decision by the US government to end the free pass on Iranian oil sanctions led to a rise in the price of the commodity today.
For some time, the US government has permitted eight countries around the world to import oil from Iran without those countries getting hit by American sanctions.
However, this changed as of Monday – and the price of Brent crude oil rose to $74 per barrel as a result.
Currencies of economies with a heavy oil focus welcomed the news. The Canadian dollar, for example, went up by 0.2% in the CAD/USD pair.
Elsewhere, the impact of the Easter Monday holiday meant that Europe and Australia saw lower trading rates than usual.
The US dollar index, which assesses the performance of the greenback in direct comparison to several other major currencies, went down by 0.15% to 97.327.
In Britain, the pound went down a little to $1.2982 in the GBP/USD pair. This came in part because of further worries about the ongoing saga relating to Britain's withdrawal from the European Union.
With a new foreign exchange trading week now here, it's time to look at what the economic calendar has in store.
Today (Monday) there will be a number of major economies closing the doors of their banks due to the Easter Monday holiday, meaning that very little is scheduled.
Tomorrow (Tuesday) there will be a number of major releases, however. Canadian wholesale sales information for the month of February is due out at 12.30pm GMT and is expected to show a change from 0.6% to 0.4%.
The US Redbook Index for the dates around April 19th is expected at 12.55pm GMT. Year on year, this was last recorded at 5%.
Preliminary European consumer confidence information for April is expected at 2pm GMT. It is forecast to show a change from -7.2 to -7.1.
Japanese corporate service price data for the month of March is due out at 11.50pm GMT. Year on year, this is expected to show no change from 1.1%.
Looking ahead to Wednesday, the Reserve Bank of Australia's trimmed mean consumer price index covering the first quarter of 2019 is due out at 12.30am GMT. Quarter on quarter, this is forecast to show no change from its previous position of 0.4%.
French business climate information covering April is due out at 6.45am GMT and is expected to remain steady at 102.
The European Central Bank's economic bulletin is due out at 8am GMT.
At 2pm GMT, the Bank of Canada will release its interest rate decision. It is largely expected that this will remain steady at 1.75%.
More bank closures will take place on Thursday. In Italy, Liberation Day will mean that there may be less activity than normal.
In Australia and New Zealand, ANZAC Day will have the same effect.
The Bank of Japan, however, will be active, with an interest rate decision expected at 2am GMT. It is forecast by analysts that this will be held firm at -0.1%.