Brought to you by: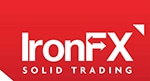 As expected, the RBA's policy stayed unchanged. There was little change in the statement from the previous one.
They still expect strong growth in employment but also kept their view on wages unchanged expecting them to continue weakening.
Regarding the AUD, they reiterated that a higher exchange rate is going to add to the tame pressure on price but the Bank is still uncomfortable with the Aussies strength.
AUD/USD traded lower on the news after the resistance just under 0.8000(R1) was hit. The rates remain between the sideways trend of 0.8000(R1) and 0.7800.
Read more forex news and analyses
North Korea helps Yen gain more
Reports of the North moving a ballistic missile to their launch facilities renewed buying interest in the yen.
After Sunday's nuclear test, news suggests that it could test the missile by the 9th September, their foundation day.
Even though the situation seems to be escalating, we believe that investors don't expect a War yet.
USD/JPY dropped due to the headlines, falling below 109.40(R1) and continued to trade in the sideways range of 108.70(S2) and 111.00.

As for today:
We get Eurozone's final services and composite PMIs for August as well as several other EU nations.
Also we have UK's PMI date from August and US factory orders for July are incoming.
RBA Governor Phillip Lowe is going to deliver the statement and also speak during the European morning. We also have Feds Neel Kashkari and Fed board governor Lael Brainard.
AUD/USD

Support: 0.7940 (S1), 0.7880 (S2), 0.7850 (S3)
Resistance: 0.8000 (R1), 0.8070 (R2), 0.8160 (R3)
USD/JPY

Support: 109.00 (S1),108.70 (S2), 108.30 (S3)
Resistance: 109.40 (R1), 109.85 (R2), 110.20 (R3)