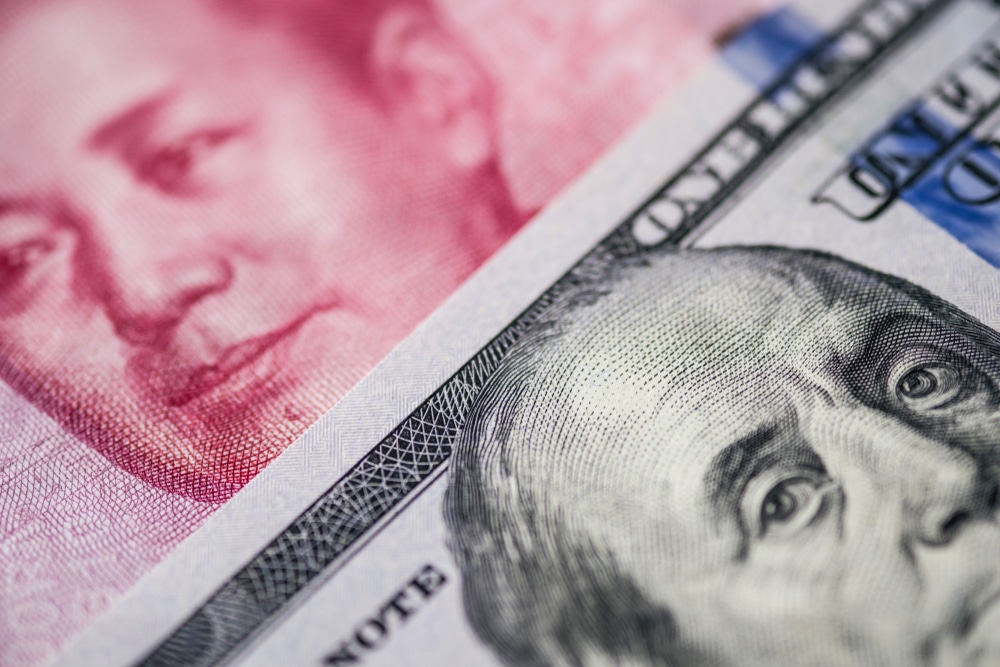 The two largest economies on the globe showed no signs of resolving their ongoing trade tensions this weekend – leading to significant consequences for global forex markets.
The US and China seem stuck in a row over tariffs that each plans to levy on the other. On Friday, tariffs instituted by the US on $200 billion of items from China kicked into force.
The effects on the forex markets were noticeable. Against the so-called safe haven Japanese yen, the dollar went down by 0.3% to reach 109.650. This sits close to a three-month low point of 109.470 for the dollar in this pair, which occurred last week.
The dollar did surge in some currency pairs, however. Against the Australian dollar, for example, the Australian currency lost 0.15% and reached $0.6990.
The offshore Chinese yuan went down by a similar amount compared to the US dollar. The offshore yuan reached 6.866 in the CNY/USD pair.
Now that this forex trading week is underway, there's a lot scheduled to take place on the economic calendar.
Three major central banker speeches will occur today (Monday). Eric Rosengren, who is President and CEO of the Federal Reserve Bank of Boston, will speak at 1.10pm GMT. There'll also be a speech from Richard H. Clarida, who is Vice Chairman of the Board of Governors of the Federal Reserve System, at the same time. Looking ahead to later in the day, Timothy Lane, Deputy Governor of the Bank of Canada, will speak at 9.30pm GMT.
Tomorrow, there will be a range of economic statistics out of Germany. The official harmonised index of consumer prices for the month of April will be out at 6am GMT and is predicted to show no year on year change from 2.1%.
The consumer price index for April is due out at 6am GMT. This is also expected to show no year on year change, this time from 2%.
A speech from the US Federal's Reserve John C. Williams is expected at 7.15am GMT.
Average earnings figures (excluding bonuses) from the UK in March will be out at 8.30am GMT. This is forecast to show a change from 3.4% to 3.3%.
Looking ahead to Wednesday, there's will be a retail sales release covering April from China at 2am GMT. Year on year, this is expected to show a change from 8.7% to 8.6%.
Preliminary European gross domestic production information for the first quarter of the year is due at 9am GMT. This is expected to show no change from 0.4%.
The Bank of Canada's core consumer price index for April is expected at 12.30pm GMT. Year on year, this is predicted to show a change from 1.6% to 1.8%.
There'll also be a series of speeches from European central bankers later in the day. Benoît Cœuré, who sits on the European Central Bank's Executive Board, will speak at 2.15pm GMT. His colleague Peter Praet is due to speak at 4.30pm GMT.