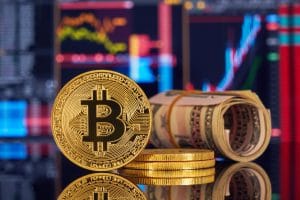 The US dollar managed to surge ahead once again as trading got underway on Wednesday.
The dollar index, which monitors how the greenback is performing in comparison to six other currencies from across the globe, went up to 97.777 at one stage over the evening.
This represents a strong performance for the currency, as that level marks progress close to a 22-month high point.
The main losers in forex trading were currencies from second-tier economies in Asia and elsewhere.
The South Korean won, for example, went down to its lowest position in more than 18 months.
The baht, which is the currency of Thailand, went down by 0.4%.
In China, however, there was some good news. The yuan went up a little after an announcement that the country's central bank would provide 267.4 billion yuan, which is equivalent to around $39.8 billion US dollars, to banks in the nation. The Chinese currency has seen problems in recent weeks, especially given its ongoing trade battle with the United States. Each country has levied tariffs on the other, although talks to resolve the deadlock are believed to be continuing.
With the middle of the forex trading week now here, it's time to look at what lies ahead for traders on the economic calendar in the run-up to the weekend.
Today (Wednesday) there will be a significant interest rate decision from the Bank of Canada at 2pm GMT. It is widely expected that the bank will keep interest rates at their current level of 1.75% when the announcement is made.
Later in the day, there'll be a data release from Japan covering foreign bond investment in the country for the dates around April 19th at 11.50pm GMT.
There'll be a further release covering foreign investment in Japanese stocks for the same dates, due at the same time.
On Thursday, all eyes will continue to focus on Japan as the Bank of Japan announces its interest rate decision at 2am GMT. It is expected to follow in the footsteps of its Canadian counterpart and hold rates as they are, at -0.1%.
There'll be an unemployment survey out of Spain at 7am GMT. This is expected to show a change from 14.45% to 14.38%.
Initial jobless claims from the US will be out at 12.30pm GMT, for the dates around April 19th. This is forecast to show a change from 192,000 to 200,000. Continuing jobless claims for the dates around April 12th are expected to show a change from 1,653,000 to 1,699,000 when they are released at the same time.
Durable goods orders information for March is expected out of the US at 12.30pm GMT. This is expected to show a change from -1.6% to +0.8%.
At 12.30pm GMT, there'll be a speech from central banker Luis De Guindos. He is the Vice President of the European Central Bank.
Thursday will also see trade balance information for March out of New Zealand, which is due at 10.45pm GMT. Overall, the trade balance is expected to shift from $-6.62 billion to $-6.339 billion.