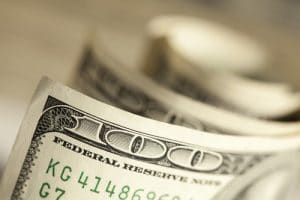 The US dollar was the main victor of the first few hours of foreign exchange trading this week.
Despite a difficult few days for the currency last week following the US congressional elections, the greenback managed to pull back to a 16-month high on Monday morning.
The move came largely as a result of the Federal Reserve's recent relatively hawkish stance on monetary policy. Last week, the central bank announced that it would stick to its plan of policy tightening.
The British pound, however, suffered significantly as trading got underway. It dropped an entire percentage point in the GBP/USD pair following further negative stories about Brexit – and about the UK government's ability to secure a deal which satisfies both the Conservative Party and the EU.
Britain has until its self-imposed deadline of March 2019 to secure a deal. However, the government is believed to be keen to secure one as early as possible.
The euro, which is under major pressure as a result of ongoing budget wrangling in Italy, dropped by 0.7% in relation to the US dollar. It hit $1.124, a level it hasn't seen since summer 2017.
As a new week begins in the forex markets, traders have plenty to keep an eye out for.
Today (Monday) is a relatively quiet day, although the economic release calendar will pick up later once the New Zealand food price index for October is released at 9.45pm GMT.
Tomorrow, the morning will kick off with the harmonised index of consumer prices for October out of Germany. It is expected by analysts that the month on month change here will stay still at 0.1%.
Later, the average earnings rates for Britain are due at 9.30am GMT. These are expected to show a welcome rise from 2.7% to 3%.
The American monthly budget statement covering October is due at 7pm GMT, while the Australian Westpac consumer confidence survey for November is expected at 11.30pm GMT.
At 11.50pm GMT, preliminary Japanese gross domestic product information for the third quarter of the year is due out. With a quarter on quarter shift from 0.7% to -0.3% expected, yen traders are likely to be on high alert.
On Wednesday, a series of Chinese data releases are likely to affect yuan traders. At 2am GMT, everything from October retail sales information to October fixed asset investment levels are expected.
Britain will be in the news again on Wednesday when its consumer price index covering October comes out at 9.30am GMT. It is expected to show a year on year change from 2.4% to 2.5%.
When European gross domestic product data for the third quarter is released at 10am GMT, however, it is expected to remain static year on year at 1.7%.
On Thursday, the Australian employment change levels for October, as well as the participation rate and the overall unemployment rate, are expected at 12.30am GMT.
Friday, is due to see American industrial production figures at 2.15pm GMT. Month on month, this is expected to shift slightly from 0.3% to 0.2%.