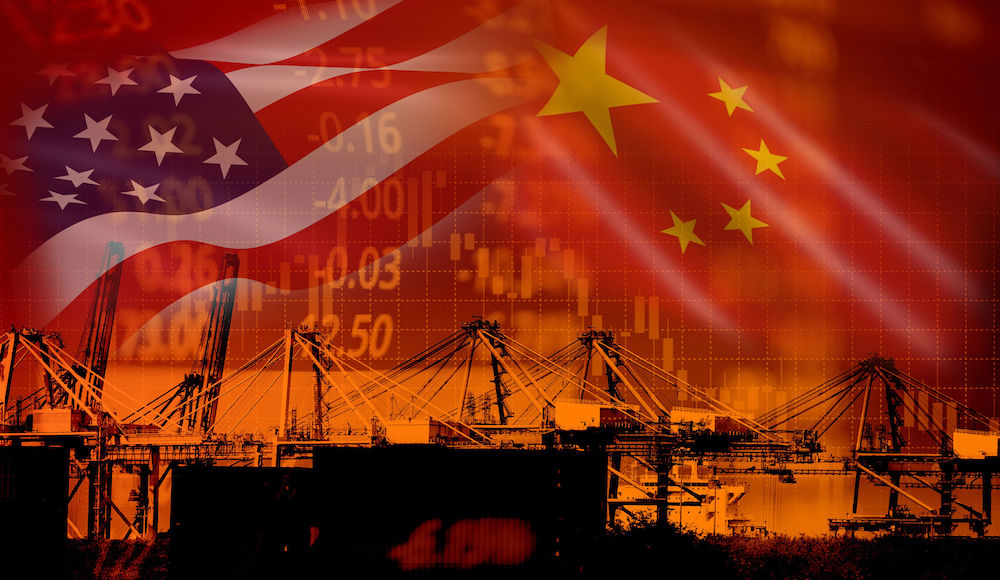 The US dollar rose on Thursday and into Friday as traders across the globe began to worry about the possibility of rising trade tensions between the US and China.
The two countries have shown several signs of potentially reengaging in the spat that characterised much of their relationship in 2019.
One of the issues between the two countries is trade, while another is related to the coronavirus – and US President Donald Trump has accused China of releasing the virus to the world.
However, the latest twist in the tale came this week, and it was over Hong Kong.
China announced on Thursday that it was set to place a fresh security law on the autonomous city, which has been plagued by protests in favour of democracy.
It is now believed that there might be further protests as a result, and Trump also waded into the row, telling China that the US government would respond "very strongly".
Trade is still on the agenda for the two countries.
Issues around Chinese firms and their relationship with technology remain salient.
The fresh unrest brought to the trading table by the announcement saw the dollar go up by 0.24% in its pair against the single European currency, reaching $1.0925 per euro at one stage.
This came after a rise of 0.3% on the previous day, and was a significant turnaround for the currency.
It had spent most of the early part of this week on the back foot against the euro, which had risen because of an announcement from Germany and France that they would work together on a bloc-wide pandemic rescue package.
The onshore Chinese yuan, which trades domestically in China but not on the open markets, was down at one stage to its worst position against the dollar since the beginning of April.
And, in a sign that there may be significant internal fears over the health of the Chinese economy, the country failed to publish a growth target for the rest of the year.
This marked the first time since 1990 that the country has failed to do so.
Traders at the broker ATFX and elsewhere also noted that the greenback was trading at 0.9715 in its pair against the Swiss franc, a currency that is noted for being a safe haven during times of turmoil.
This followed the dollar's largest gain in the pair in over a fortnight the day before.
In Britain, the pound was holding against the US dollar at $1.2216.
However, traders of the currency were preparing for an economic data release due out later in the day, which looked set to show a big drop in retail sales in the country.
In Australia, meanwhile, the local dollar was down by just under half a percentage point at one stage in its pair against the greenback.
It was spotted at $0.6535.