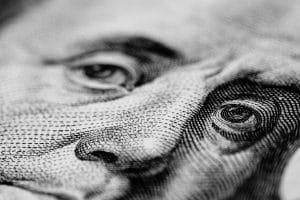 Upbeat remarks about the state of the US economy from the head of the country's central banking system continued to drive the dollar forward in the international forex markets on Wednesday.
Jerome Powell, Chair of the Federal Reserve, said in Tuesday's written testimony to the Senate's Banking, Housing and Urban Affairs Committee that he believed growing income levels and strong job statistics were signs of an economy with a good outlook.
The value of the dollar against six other global currencies, the DXY, hit a three-week peak on Wednesday. It came very close to the 95.53 level, which represents the one-year high it experienced at the end of June. In terms of precise percentage rises, it went up by 0.3% to the 95.202 level.
Powell's comments came against a background of expected interest rate rises in the coming months. The Fed is believed to be planning to boost rates twice in the remainder of 2018, and Powell's Congressional testimonies this week appeared to confirm that.
This stands in stark contrast to other major global economies, many of which are taking slower steps towards rate rises.
It was reported recently that the European Central Bank (ECB), for example, is divided over when in 2019 to raise rates, but it appears to be almost certain that they won't rise this year.
Powell, who took up his current post in 2018, did however use a further Congressional appearance on Wednesday to warn against some of President Donald Trump's tariff-heavy policies.
"A more protectionist economy is an economy that's less competitive, less productive," he told members of the House of Representative's Financial Services Committee.
However, these warnings did not appear to affect the dollar's performance – and its dominance in yesterday's markets, in fact, appeared to feed in to declines elsewhere in the world.
The Euro declined against the dollar, going down by 0.2% to $1.1635, while the Chinese yuan also suffered, and the US dollar saw a rise of 0.4% to 6.7485 yuan in non-Chinese markets.
The major casualty of Wednesday's forex trading, though, was the Japanese yen, as the US dollar rose to its highest point against the currency since January. Although it fell somewhat over the trading period, it reached 112.79 at one stage.
Looking ahead to the remainder of the week, major events which could have an effect on the forex markets include several significant statistical reveals.
On Thursday, a range of statistics covering American job loss claims will be published at 12.30pm GMT, while on Friday a year-on-year credit card spending report release in New Zealand is likely to give some indication of consumer debt levels.
Thursday will see lots of data releases in Japan, many of which are likely to be of note given the yen's poor performance against the dollar this week. The country's June consumer price index (CPI) will be released on Thursday at 23.30pm GMT, while a foreign bond investment dataset will also be published shortly afterwards.
In Europe, meanwhile, there are also significant releases ahead. On Friday at 8.30am GMT, figures on public sector net borrowing in Britain for June will be released.