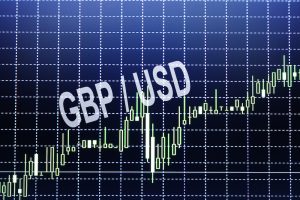 The US dollar reached some of its highest levels this year on Monday.
The dollar index, which tracks the currency's performance in relation to several other major currencies around the world, went up by 0.1% to 97.426 as trading got underway.
This was its strongest performance since last Thursday, when it reached 97.710.
The dollar's rise came largely as a result of reappearing worries over the performance of the global economy.
Last week, the European Central Bank declared that growth potential in the region wasn't high, while recently released Chinese trade balance figures were also viewed as negative too.
In the wake of the dollar's rise, other global currencies failed to surge.
The British pound went down 0.4% on Monday and reached $1.2968 in the GBP/USD pair. This came after the British Foreign Secretary, Jeremy Hunt, warned that Brexit could be under threat if Prime Minister Theresa May's deal does not pass during a vote tomorrow.
With a new forex trading week on the horizon, there's still plenty to look out for.
Monday sees a key data release in the US. Information on the retail sales control group for January will come out at 12.30pm GMT and is expected to show a change from -1.7% to +0.6%.
A speech from Jonathan Haskel, a member of the Bank of England's Monetary Policy Committee, will come at 1pm GMT.
However, the key central banker speech action will be at midnight GMT going in to Tuesday when Jerome Powell, who chairs the US Federal Reserve, will speak.
Also, tomorrow is a speech from the Reserve Bank of Australia's Assistant Governor for Financial Markets, Guy Debelle. This is due at 6.30am GMT.
A key day in Britain will be kicked off at 9.30am GMT when manufacturing production statistics for the month of January are released. These are expected to show a month on month change from -0.7% to +0%.
The main event will be a vote in the UK House of Commons on Brexit. This is occurring at an as yet unspecified time, although it is likely to be in the evening.
At 12.30pm GMT, however, there is set to be a consumer price index release from the US covering the month of February. Excluding food and energy and measured month on month, this is expected to show no change from 0.2%.
Looking ahead to Wednesday, industrial production figures are expected out of Europe for the month of January at 10am GMT. These are expected to show a change from -0.9% to +0.9%.
On Thursday, the German harmonised index of consumer prices (covering February) will be released at 7am GMT. Year on year, this measure is due to remain steady at 1.7%.
Initial jobless claims from the US for the days around March 4th will be out at 12.30pm GMT. These are expected to show a change from 223,000 to 225,000.
Continuing jobless claims for the week around March 1st, meanwhile, are set to show a change from 1,755,000 to 1,775,000.