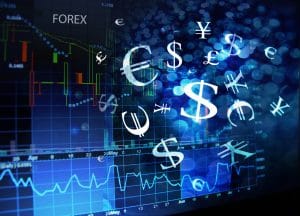 The US dollar once again demonstrated its ability to surge ahead in times of increased instability as trading for the week kicked off on Monday.
The dollar index, which monitors the greenback in terms of how well it is performing compared to six other major currencies around the world, went up by 0.2% to 96.517.
Over the course of last week, it managed to rise by 0.7%. Its current position means it could be in line for a new ten-week peak.
Other currencies fell afoul of the dollar's surge. In China, for example, the value of the offshore yuan dropped – although that was in part due to domestic affairs.
Chinese profits have been slowing for four months solid, and the most recent release confirmed that they will slow again for a fifth month.
Political affairs were likely to be on the forex agenda in South America. The far-right politician Jair Bolsonaro won Brazil's presidential election over the weekend. While stocks from Brazil rose in value, it was unclear what the immediate impact on the Brazilian currency – the real – would be.
There's a busy week ahead in terms of economic data releases too, meaning traders should stay aware of what's going on.
Today, there'll be a release of data on the core personal consumption expenditure in the US covering September. It's believed that this will stay the same as before, at 2%.
This release will take place at 12.30pm GMT alongside personal spending data for September. This is expected to rise from 0.3% to 0.4%.
Later in the day will be the Japanese unemployment rate figures for September, which are again expected to remain constant at 2.4%. These are due out at 11.30pm GMT.
Into Tuesday, French GDP (gross domestic product) data covering the third quarter of the year is due out at 6.30am GMT. This is expected to show a rise from 0.2% to 0.5%.
Later in the day will be an unemployment rate statistic from across the border in Germany, which is due out at 8.55am GMT. This is expected to remain steady at 5.1%.
Italian GDP will follow quickly afterwards at 9am GMT, meaning it could well be a heavy morning for the euro. This will again cover the third quarter and is expected to show quarter on quarter change remaining steady at 0.2%.
Looking to Wednesday, the Australian consumer price index is due out at 12.30am GMT. Analysts are now predicting that this may show a year on year drop from 2.1% to 1.9%.
The Bank of Japan's interest rate decision is expected on Wednesday too. Canadian industrial product price data for September may also be worth watching, and that's due at 12.30pm GMT.
The Bank of England will also give its latest interest rate decision at 12pm GMT. It's likely that this will remain the same, at 0.75%.
At the same time, the Bank is expected to reveal how many committee members voted to raise rates and how many voted to cut them.