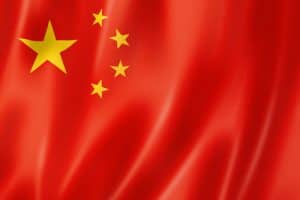 Traders in the international forex markets spent Friday anxiously waiting for developments from a planned meeting between American and Chinese leaders.
A major global summit of G20, or Group of 20, leaders is due to take place today and tomorrow (Friday and Saturday) in Buenos Aires in Argentina.
There's a meeting on the cards between US President Donald Trump and Chinese leader Xi Jinping at the summit. The US has followed a policy of levying large tariffs on China in recent months, and China has responded in kind.
Just this week, it was suggested that Trump is about to significantly raise the levels of some of those tariffs from 10% to 25%, meaning that the meeting between the two leaders may well be even more frosty than anticipated.
Ahead of the crunch meeting, the dollar index (.DXY), which assesses the value of the currency in relation to six competitor's currencies around the globe, went up a little to 96.77.
Other global currencies also managed to rise somewhat. The Japanese yen did well in the JPY/USD pair, for example, and it was up to 113.41 at one stage.
The euro also managed to avoid wiping out value gains. It hovered at the $1.1390 region in the EUR/USD pair.
While there is only one day left of this week in the international forex markets, it's set to be a busy one.
Mid-morning sees a release of European consumer data. At 10am GMT, the preliminary consumer price index for November will be released, with a year on year change from 2.2% to 2% expected.
Italy in particular will be in the spotlight at 11am GMT, when its gross domestic product figures are released for the third quarter of the year. No year on year change is expected here, with the rate expected to stay at 0.8%.
Annualised gross domestic product data from Canada for the third quarter of the year, meanwhile, is expected at 1.30pm GMT. Quarter on quarter, this is expected to go down from 2.9% to 2%.
A speech from John C. Williams, President of the Federal Reserve Bank of New York and a member of the Federal Open Market Committee, is expected at 2pm GMT.
Looking ahead to next week, Monday will see the US Institute for Supply Management (ISM) Manufacturing Index released at 3pm GMT covering November. This is expected to shift from its last position of 57.7 to a new position of 58.
On Tuesday, the Reserve Bank of Australia is expected to announce its interest rate decision at 3.30am GMT. It is expected to remain at 1.5%.
The following day, Australian gross domestic product information for the third quarter of the year is due out. Year on year, this is expected to show a decline from 3.4% to 2.8%.
Wednesday will also see an interest rate decision from the Bank of Canada. It currently sits at 1.75%, although no forecasts for how it might change are currently available. The decision will be released at 3pm GMT.