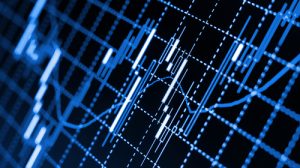 The US dollar continued its excellent run during trading on Wednesday as it reached its highest position since June of last year.
The high point was recorded by the dollar index, a measurement tool used to assess how the greenback is performing compared to six of its competitors across the globe. It reached 97.07 yesterday.
It also performed well against individual currencies. At one stage, it reached $1.1356 compared to the euro.
The dollar's current dominance has a number of sources. Today's news that US Treasury yields on 10-year maturities were heading to 3.14% influenced the developments, while ongoing risks in Europe in the form of Brexit, the Italian budget and Angela Merkel's long-term resignation announcement also played a role.
It is believed by some analysts that the dollar may reach $1.2660 against the pound at some stage soon, which would represent a significant high point for the currency.
However, other countries have faced domestic economic problems recently.
China's purchasing managers' index, or PMI, was recently revealed to have dropped significantly to 50.2 over October. This represents a particularly low point for the index, which hasn't been this low since July of 2016.
There's still activity scheduled in the forex markets as the week begins to draw to a close and a new trading week opens up.
Friday sees important European data come out in the morning. The Italian Markit Purchasing Managers Index (PMI) for October is out at 8.45am GMT and is expected to show a decline from 50 to 49.6.
The Spanish equivalent, which is out half an hour earlier, is expected to show a decline too – from 51.4 to 50.8 this time. It may, then, prove to be a difficult day for the euro.
However, the German equivalent, out at 8.55am, is expected to remain the same at 52.3 – as is the French version, which is predicted to hold firm at 51.2.
Looking to the US, average hourly earnings information covering October is due at 12.30pm. Month on month, this is expected to shift from 0.3% to 0.2%.
Canadian net changes in employment, meanwhile, were last recorded at 63,300. However, the October figures, which are out at 12.30pm, are expected to be just 10,000.
Over the weekend, the Japanese Culture Day holiday on Saturday means activity could be slower than usual in the days before and after. However, the Bank of Japan's monetary policy meeting minutes will be out at 11.50pm GMT the following day (Sunday).
Looking ahead to next week, activity across the globe is set to pick up the pace. On Monday, Markit PMI data for October will come out for both Britain and the US, and it'll be followed by more Japanese information, this time on overall household spending in September, at 11.30pm GMT.
On Tuesday, the Reserve Bank of Australia looks set to release its interest rate decision. Unlike the decisions of some other major central banks to push up rates, this one is predicted to hold steady at 1.5%.