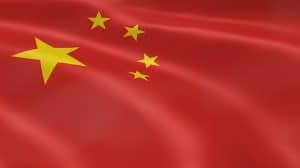 The US dollar managed to climb a little as trading for the week began on Monday following a significant monetary policy decision from China.
Sunday saw the Chinese yuan drop after the government there told banks that they could drastically reduce the amount of cash that they need to keep in their reserves.
The government of China sets its own domestic yuan rates, and it put these at 6.8957 after the move – which is its lowest points since mid-2017.
The dollar was the main winner in this situation, with the dollar index, a tool for assessing the greenback's performance, reaching 95.682. However, this was still not close to the high it reached last week of 96.121.
The dollar also managed to rise compared to the Japanese yen, too. It reached 113.90 yen, but again it did not manage to reach its recent record of 114.55.
The euro, however, did manage to surge somewhat. It was sitting at $1.1520 compared to the US dollar by the time trading began, although this was not much higher than its low position of $1.1462 from last week.
As a new week begins, a look ahead to the forex calendar reveals there's plenty to be watching out for.
Tomorrow sees a report in Britain from the Financial Policy Committee, due to be released at 8.30am. This report will assess any particular risks to the British financial system, information which is likely to be useful to sterling traders.
Over the Atlantic in Canada, there will be housing starts information for September including year on year change released at 12.15pm GMT. This data is expected to be positive, with the annual change set to go up from 201,000 to 205,000.
Also, in Canada tomorrow, there will be a speech by the Bank of Canada's Senior Deputy Governor, Carolyn A. Wilkins, at 6pm GMT.
Into Wednesday, all eyes will be back on Britain's economic performance as gross domestic product data for August comes out to the public at 8.30am GMT.
The month on month data is expected to show a decline of a single percentage point, dropping from 0.3% to 0.2%, which could well feed into analysts' perceptions of what the Bank of England's next rate-setting move might be.
In Australia, Assistant Governor of the Reserve Bank Luci Ellis will deliver a speech at 22.30pm GMT.
Some Japanese data releases will follow before the day is out, including money supply information for September and the domestic corporate goods price index for the same month, both of which are out at 11.50pm GMT.
On Thursday, the day will begin with Spanish consumer price index information for September at 7am GMT. The levels of change are likely to hold firm, at 2.2% year on year.
The Spanish National Day holiday will be celebrated on Friday, meaning that banks will remain closed and the markets may be slower.
Other European markets will be active, however, with German consumer price index data for September out at 6am GMT.