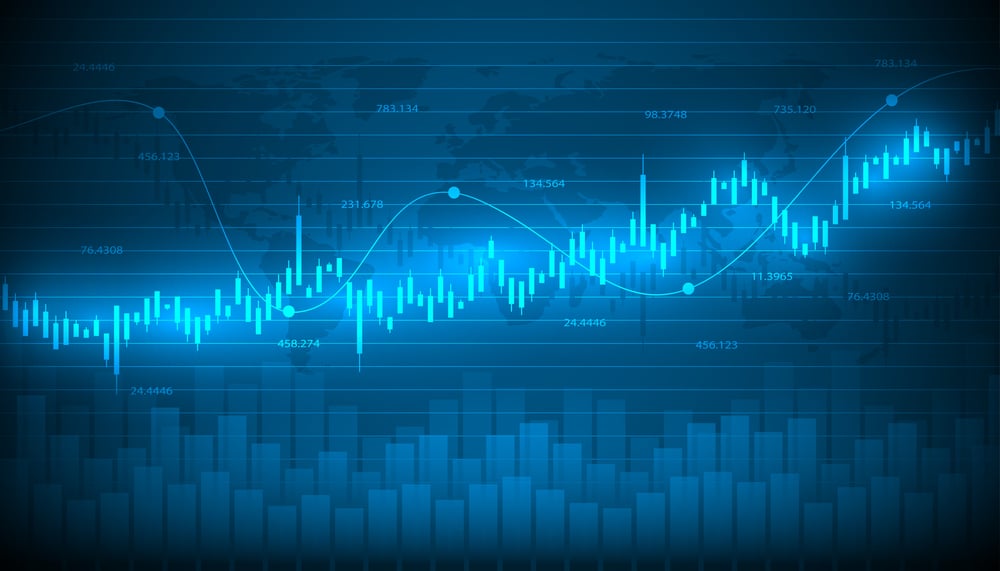 The US dollar managed to benefit from declines in a number of other foreign currencies on Wednesday and into Thursday.
Despite having reached an 11-week low point recently, the dollar surged a little and rose 0.3% in the dollar index.
This index, which calculates the performance of the dollar in comparison to several other major world currencies, rose to 96.957.
Despite suggestions that the dollar may face problems from a potential Federal Reserve interest rate cut, it still surged ahead of its rival the euro which dropped 0.35% overnight before recovering a little.
This drop came in part due to a threat from US President Donald Trump to levy tariffs on Russian gas. Given that Europe's largest economy, Germany, relies heavily on such gas, there was significant concern over how a move from Trump could affect the euro.
There were also worries about the state of politics in the UK as the Conservative Party continued to wrangle over who its next leader should be to succeed outgoing Prime Minister Theresa May.
The pound dropped after the Labour Party, which opposes the government, tried and failed to introduce a measure to make a no-deal Brexit impossible.
With the foreign exchange trading week now winding its way to a close, there are still a handful of events to watch out for on the economic calendar.
US jobless claims will be out at 12.30pm GMT today. Continuing claims for the dates around May 31st are expected to show a slight drop from 1,682,000 to 1,680,000.
The US export price index for May will also be out then, and is predicted to show a month on month change from 0.2% to -0.1%.
At the same time, Canada's new housing price index for April will be out. This is expected to show no month on month change from its previous position of 0%.
Into tomorrow (Friday), there'll be an industrial production figure for April out of Japan at 4.30am GMT. This is not expected to show any change from -1.1%.
Chinese retail sales data for the month of May will be out at 7am GMT. This is predicted to show a year on year rise from 7.2% to 8.1%.
A meeting of the Finance Ministers of European countries is due to take place from 7am onwards.
Speeches from central bankers are scheduled to happen across the day. Sabine Lautenschläger​, who is a member of the European Central Bank (ECB)'s Executive Board, will kick off the speeches at 10am GMT.
Luis De Guindos, Vice President of the ECB, is also due to speak at an as yet unscheduled time.
While Mark Carney, Governor of the Bank of England and Chairman of its Monetary Policy Committee (MPC), is due to speak at 12.55pm GMT.
At 2pm, all eyes will be on the US where the preliminary Michigan consumer sentiment index for June is expected.
There'll also be a release of business inventories data from the US at the same time, this time covering April. This is expected to show a change from 0.0% to 0.5%.