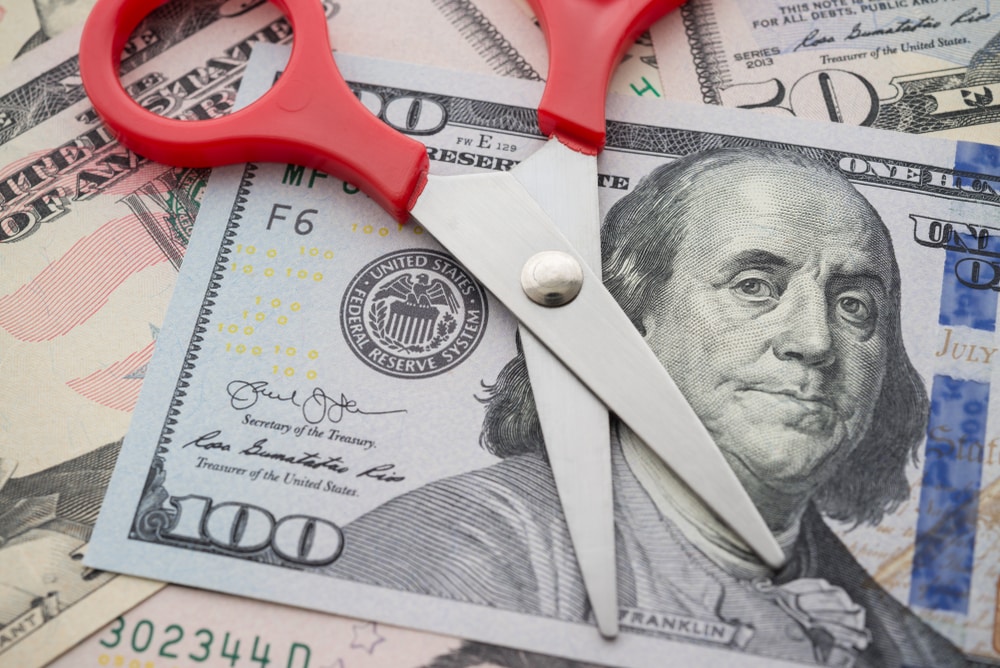 The US dollar managed to surge again in the foreign exchange markets on Wednesday after traders came to the conclusion that a rate cut was not as likely to be on the cards as previously expected.
On Tuesday, there had been fears among some traders that the Federal Reserve – which is the US' central bank – might choose to cut interest rates in order to simulate the economy in the face of the coronavirus outbreak.
On the whole, an interest rate cut is usually seen as a negative for the currency of the country which experiences it because it can reduce the demand for foreign investment.
There had been concerns that the Fed could make the move in the face of the coronavirus' apparent evolving from a localised problem in China into an epidemic following cases reported in Europe, the Middle East and beyond.
These worries seemed to leave centre stage for the dollar on Wednesday.
The dollar index, which is a mechanism designed to monitor how the greenback is performing in comparison to various other currencies from across the globe, was up by a tenth of a percentage point.
It was seen at 99.04 at one stage.
This marked a significant rise for the currency, especially when compared to its low position of 98.876 which it reached yesterday.
Richard Clarida, who serves as vice chair of the Federal Reserve, confirmed that it was as yet too early to make decisions about interest rate changes.
However, he did appear to suggest that the situation was being kept under review by the bank.
While this calmed the dollar markets somewhat, the long-term picture for the currency does appear to incorporate potential rate cuts.
The interest rate futures market now appears to be pricing in an amount of interest rate cuts equal to around 60 basis points over the remainder of 2020.
The figure in this regard a month ago was 40 basis points.
Elsewhere around the world, the single European currency was still suffering as the day went on.
At one stage on Wednesday, it was recorded at $1.08760 in its pair against the US dollar, which reflected its seeming inability to get above the $1.09 line in this pair.
These currencies appeared to dominate the foreign exchange news cycle yesterday.
They are both available to trade on with the broker ATFX.
This site also offers a range of other currencies, including the Canadian dollar.
Looking ahead to the rest of the week, some of these other currencies are likely to be in the spotlight.
Canada will release its annualised gross domestic product data for Q4 of 2020 at 1:30pm GMT.
On a quarter on quarter basis, it is expected to show a decline from 1.3% to 0.3%.
In the same time slot, it will also release its industrial product price figure for January.
Month on month, this is expected to show no change from its previous position of 0.1%.