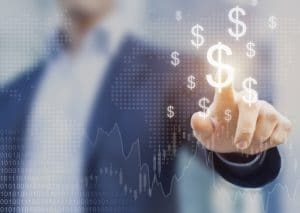 The greenback faced the prospect of its first overall weekly loss for several weeks today after it dipped during trading on Thursday.
The dollar's main problem during the trading day was a data release covering US manufacturing, which showed that the sector was facing some declines.
Overall, the US dollar index stood at 96.428 as the trading day began. This represented a decline of about half a percentage point from the high point it scored in recent days.
Elsewhere, the European single currency was up 0.1% in the EUR/USD pair – to $1.1347.
The British pound, meanwhile, was down by 0.1% in its US dollar pairing.
Political instability continues to plague the UK. Both the Conservative and Labour parties have suffered defections this week due to the creation of an Independent Group in the House of Commons, while Brexit negotiations still appear to be ongoing despite the fact that the scheduled date of departure is just a handful of weeks away.
Next week, there is plenty scheduled on the economic calendar to hold forex traders' interest.
Monday, there will be a number of major scheduled releases from Japan out at 5am GMT. The leading economic index for December is forecast to remain steady at 97.9, for example, while the coincident index will also hold firm at 102.3.
Swiss employment level data for the fourth quarter of last year will be out at 8.15am GMT. Quarter on quarter, this was last recorded at 5,070,000.
Over in the US, the Chicago Fed National Activity Index (CFNAI) covering January will be put out by the Federal Reserve Bank of Chicago at 1.30pm GMT. This was last recorded at 0.27.
On Tuesday, two key events – which as yet do not have scheduled times – are due to take place in Britain. One will be the House of Commons' Treasury Committee's inflation report hearings, while the other will be a speech on the topic of Brexit from Prime Minister Theresa May.
At 2pm GMT, the S&P/Case-Shiller Home Price Indices for December will be released in the US. These are forecast to show a year on year downturn from 4.7% to 4.5%.
US Federal Reserve Chair Jerome Powell will be speaking before Congress at an as yet unspecified time, with many traders likely to be looking for clues on where the Federal Reserve may go next with interest rate moves.
Data on the New Zealand trade balance is expected late in the GMT day. The overall figures, plus individual import and exports levels, will be out at 9.45pm GMT.
On Wednesday, US durable goods orders data covering January is due at 1.30pm GMT. This is expected to show a drop from 1.2% to 0.2%. At the same time, US data on nondefense capital goods orders (covering January) excluding aircraft will come out. This was last recorded at -0.7%.
Over the border in Canada, the Bank of Canada will be releasing its consumer price index (core) figures for January at the same time. Year on year, these were last recorded at 1.7%.