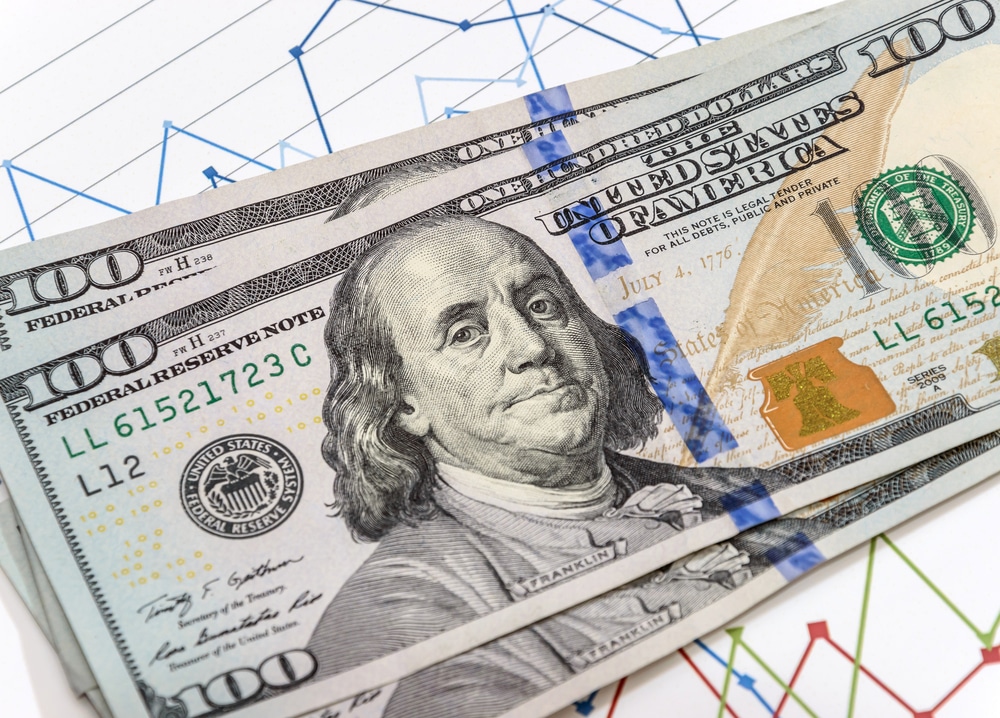 The US dollar continued to suffer in the forex markets into Friday – with some suggesting that it may even experience its worst weekly performance this year.
The currency is facing a significant risk from jobs data, which is due out later in the day.
Currency investors are also beginning to assume that the Federal Reserve will slash interest rates in the near future in an attempt to stimulate the economy.
As a result, the US dollar index, which monitors the currency in relation to several other important ones around the world, showed a weekly dip of 0.75% over the course of the week.
This represents its lowest point since the start of last December.
Beyond the index, however, the dollar did manage to secure some positives.
It rose by 0.05% in the USD/JPY pair, and hit 108.455 yen at one stage.
The euro held firm in the EUR/USD pair, reaching $1.1275. It has had the opposite experience to the dollar over the course of the week and has risen by around 1%.
This is the best performance it has seen on a week by week basis since September 2018.
The forex trading week is now starting to draw to a close – but there's still a lot happening over the next few hours.
Friday (today) there will be a public holiday in China for the Dragon Boat Festival, meaning that Asian trading could slow down.
A series of US earnings metrics will be released at 12.30pm GMT. Average weekly hours for May will be out, and this is expected to show a change from 34.4 to 34.5.
Nonfarm payrolls in May are due to show a significant downward shift from 263,000 to 185,000.
Average hourly earnings for May are due at 12.30pm GMT. Month on month, these are expected to show a change from 0.2% to 0.3%.
May's unemployment rate is due out of Canada at the same time. This is expected to stay static at 5.7%.
The overall average hourly wages figures will also be out of Canada covering May at the same time. These were last recorded at 2.57% year on year.
Next week is set to start slowly with a number of major economies closed for holidays. Whit Monday will be celebrated in France, Germany and Switzerland, meaning that euro trading could be slower.
The Queen's Birthday will be celebrated in Australia too, so banks will be closed.
Elsewhere, British manufacturing production statistics for April will be out at 8.30am GMT. Year on year, this is expected to show a change from 2.6% to 1.3%.
Across Europe, an investor confidence figure will be released from Sentix at 8.30am GMT covering June. This is expected to show a change from 5.3 to 1.4.
There'll be a speech from the Bank of England's Michael Saunders at 5pm GMT. He is a member of the Monetary Policy Committee.
Looking ahead to Tuesday, all eyes will remain on Britain when the average earnings (excluding bonus) figure for April comes out at 8.30am GMT. This is expected to remain steady at 3.3%.