Brought to you by: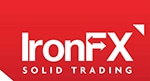 USD registered some more losses overnight, due to the fact that the new Republican healthcare bill is highly unlikely to pass the Senate. If that should happen, Trump's fiscal reforms may be delayed again.
In our opinion, the greenback could remain under selling interest in the near future, at least until the next FOMC decision.
EUR/USD gained during the Asian morning, stabilizing near 1.1530 (R1). The medium-term outlook for the pair continues to look positive in our opinion, thus we could see a test near the 1.1615 (R2) level after a clear break of the 1.1530 (R1) level.
RBA minutes more optimistic than expected; AUD rallies
Aussie gained overnight, after the RBA minutes revealed a more optimistic tone than expected. The policymakers acknowledged the recent improvements in the labour market, and also started a discussion about future rate hikes.
AUD/USD broke above the 0.7840 (S1) level, and looks to be headed for a test near the 0.7935 (R1) zone. In our view, the break above the 0.7800 (S2) level clears the way for more upside movement in the near future.
Kiwi slips after soft CPI data
The NZD took a hit overnight, after New Zealand's CPI for Q2 slowed more than expected. In our opinion, this could be enough to keep the RBNZ's tone neutral for the next months.
Today's highlights:
UK: CPIs for June (08:30 GMT). Both rates are expected unchanged.
Sweden: Riksbank minutes of July meeting (05:30 GMT).
Germany: ZEW survey for July (09:00 GMT). Usually not a major market mover.
EUR/USD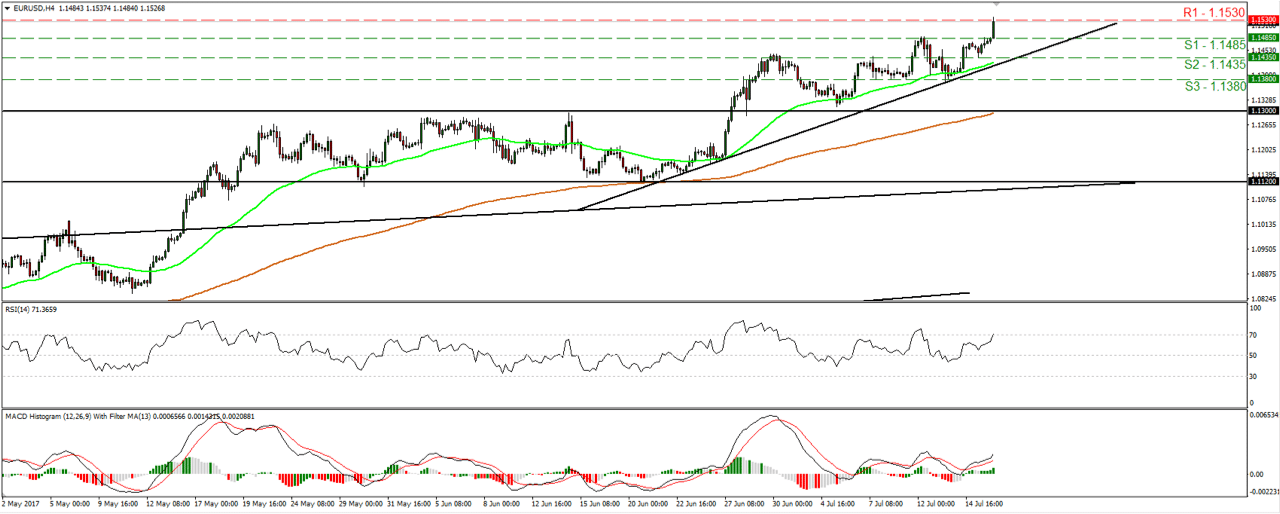 Support: 1.1485 (S1), 1.1435 (S2), 1.1380 (S3)
Resistance: 1.1530 (R1), 1.1615 (R2), 1.1710 (R3) 
AUD/USD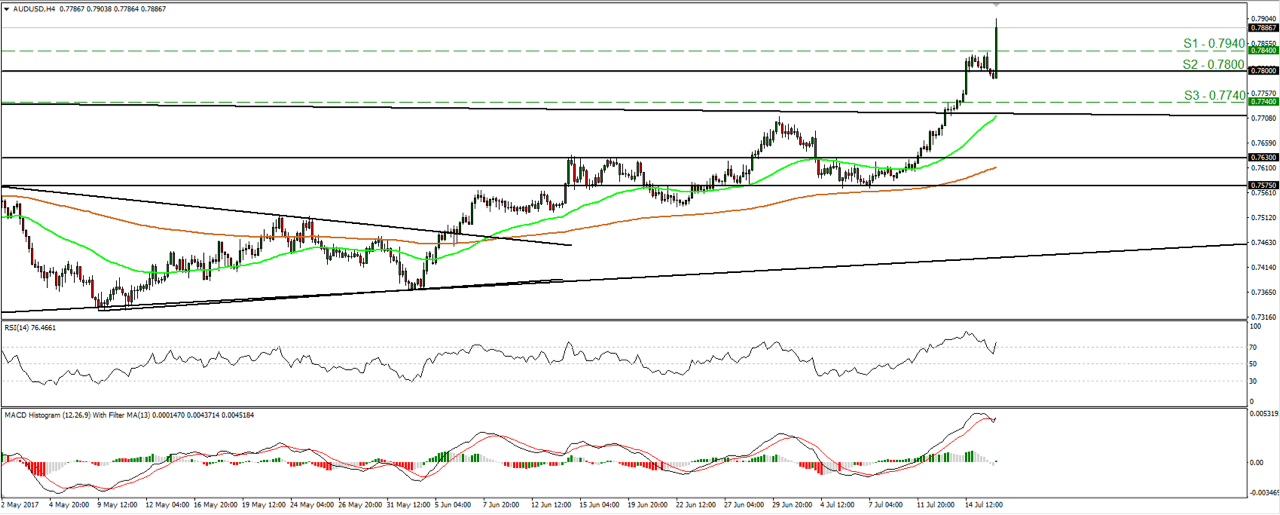 Support: 0.7840 (S1), 0.7800 (S2), 0.7740 (S3)
Resistance: 0.7935 (R1), 0.8000 (R2), 0.8070 (R3)