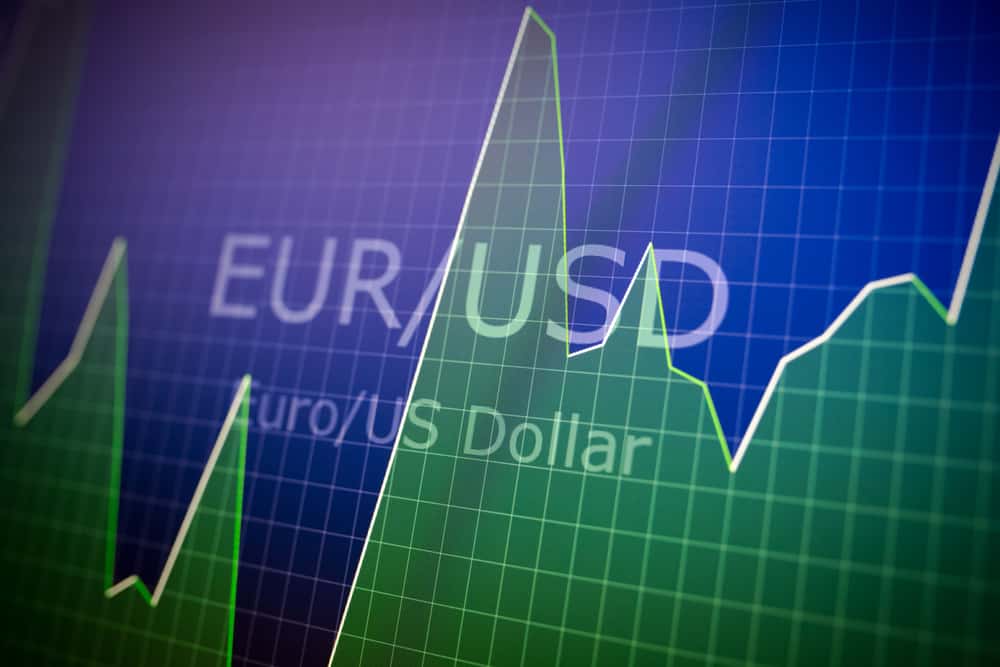 The dollar was the outstanding winner in its pair against the single European currency on Tuesday and into Wednesday after a range of factors played in its favour.
The greenback benefitted from fear in the investment markets over the impact of the Chinese coronavirus, which has now surpassed 2,000 deaths inside China.
The total number of people who have the virus stands at over 74,000.
There has been a significant knock-on effect for all kinds of areas of the economy.
Apple, which is one of the world's leading manufacturers of technical products, is understood to be concerned that it might fail to hit its sales targets for the quarter.
This is in part due to supply chains and production lines being broken.
A similar problem has occurred for those in the car manufacturing industry too.
Despite the fact that there has been a dip in the number of cases recently according to the Chinese authorities as well as the imposition of travel restrictions, there is still fear in the markets about the effect and impact of the virus.
The main victim of the dollar's advances was the single European currency, which went down to under $1.08 at one stage.
This was the first time that the euro had experienced this for three years.
Some analysts blamed this on the decision of traders to comprehend the best way to understand the effect of the coronavirus – which was in turn leading to dollar investment.
Pro-dollar sentiment was widespread.
The dollar index, which is a mechanism designed to measure how the currency is performing compared to others from around the world, was seen at 99.452 at one stage.
This represented its best performance in more than three months.
Both the Australian and New Zealand dollars suffered, with the US dollar hitting its highest point in a week in these pairs.
Since the year began, both of the currencies in the Antipodean region – which are in many ways reliant on Chinese economic performance – have gone down in value by around 5% each.
There were other reasons why the euro dropped.
A data release from Germany revealed that investor confidence in the country was way down – bringing concerns that the Eurozone's largest economy could be about to experience economic decline well back to the fore.
In a sign that concerns about economic growth in the country are widespread and long-term, figures show that the single currency has gone down by nearly 4% in 2020.
The currency will also have to contend with further data releases later in the week too.
European purchasing managers' index figures will be released on Friday, and these are likely to be closely watched by nervous traders.
The Chinese yuan was trading firmly in offshore trade – which refers to the currency's activity on the international free forex markets rather than just domestically.
It was seen at 7.0017 in its pair against the US dollar.