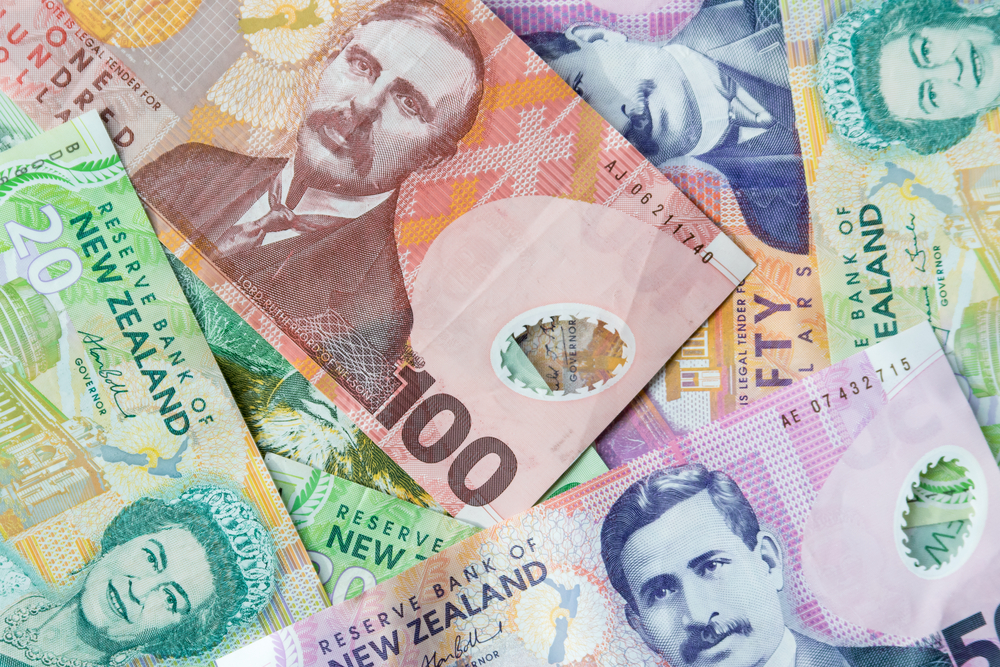 Wednesday saw a significant drop in the foreign exchange markets for the New Zealand dollar after a jobs release proved to be less than satisfactory.
Employment in the country was shown to be down in the quarter ending in March, leading to a drop for the currency. By the afternoon it was noted to be down 0.2% against the US dollar.
This was despite a similar release showing that the overall jobless rate was actually down as well, to 4.2%. Analysts are now increasingly expecting that New Zealand's interest rates will be cut as a result.
The euro, however, continued to enjoy a good spell after an information release that showed that there had been a growth in economic performance. The currency rose to $1.12 in the EUR/USD pair.
The US dollar index, which tracks the greenback against other currencies, found itself down to 97.1570 on Wednesday evening. This came after the Federal Reserve announced that it would keep interest rates at their current position of 2.5%.
US President Donald Trump had earlier called for a rate cut, arguing that the US has "the potential to go up like a rocket if we did some lowering of rates, like one point, and some quantitative easing".
As the foreign exchange trading week begins to creep to a close, it's time to assess what lies ahead for traders in the coming week.
Early on Thursday, there will be a British Markit construction purchasing managers' index for the month of April, which is due out at 8.30am GMT. This is expected to show a change from 49.7 to 49.8.
It is widely expected that the Bank of England will hold its interest rate steady at 0.75% when it meets at 11am GMT. According to analysts, the decision in favour of keeping the rate the same will be unanimous.
It is also expected that the Bank's asset purchase facility will be held firm too, this time at £435 billion.
Later in the day, there will be a speech from the Bank of England's Governor Mark Carney, which is due half an hour following the main event.
Later on Thursday, there will be a preliminary nonfarm productivity release from the US covering the fourth quarter of 2018. This is forecast by analysts to show a drop from 1.9% to 1.2%.
On Friday, Japan will mark Constitution Day and banks will close as a result – meaning that there could be some slowdowns in trading in Asian markets.
Preliminary European producer price index information for April is due out at 9am GMT and is expected to show a change from 1.4% to 1.6% – a development which, if it occurs, is likely to be welcomed by euro traders.
There'll be more focus on the US in the afternoon. Average weekly hours information for April is due at 12.30pm GMT and is due to show no change from 34.5.
Nonfarm payrolls for April are also due then, and they are expected to show a change from 196,000 to 180,000.
The overall US unemployment rate for April will be revealed at the same time and is expected to show no change from 3.8%.