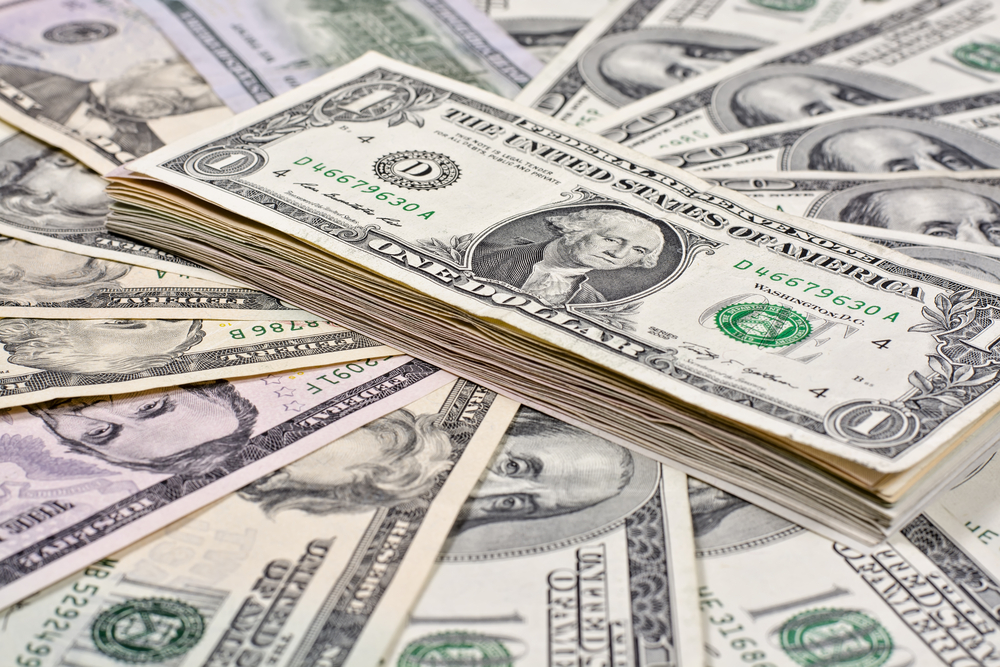 The US dollar managed to hit its lowest point in a week and a half on Friday after questions were raised over exactly what the Federal Reserve would do next.
Earlier in the week, the country's central bank announced that it would cut interest rates from their previous position of 2% to 1.75% – representing one of many cuts this year, and a slashing of 25 basis points.
The dollar's problems on Thursday and into Friday, however, appeared to come from question marks over where the currency would go next.
The door was left open by the Fed to cut interest rates in the future – and chances were, in fact, perceived by analysts to be raised after the language used in the subsequent statement was changed.
The statement no longer refers to the Fed's predisposition to "act as appropriate" when it comes to keeping economic expansion on the cards.
The US dollar index – a mechanism designed to track how the dollar is performing compared to six other major currencies including the single European currency and the British pound – was down to a position of 97.22 at one stage, which represented its worst performance since 21st October.
It did manage to make some gains later in the day yesterday, however.
Eventually, it was spotted again a little higher at 97.38.
Some of this growth could have been fuelled by the announcement that consumer spending levels had risen in the US over the course of September.
However, any positive effect was neutralised by news that wages remained stagnant – suggesting that any rise in consumer spending may inevitably end up being temporary and unsustainable.
A series of labour market data releases due on Friday, including non-farm payrolls and overall unemployment rates, are expected to feed into this.
Elsewhere around the world, some single European currency traders spotted light at the end of the tunnel for the beleaguered eurozone after it was revealed that the economic growth figures stayed the same rather than going down.
Following a period of time in which the Eurozone economy was perceived by some to be in a state of decline, this release buoyed the markets somewhat.
However, the euro was not able to cling on to any gains, and actually posted a tiny loss in its pair with the US dollar.
It was seen at $1.1144 at one stage.
The Japanese yen managed to hit a two-week high point at one stage.
This came after renewed uncertainty about the status of the US-China trade deal, which now looks to be somewhat in doubt.
It is now understood that Chinese officials are concerned that they will not to be able to strike a deal as had previously been expected – especially following the cancellation of a key summit in Chile this weekend.
The Japanese yen, which is often called a safe haven currency, rose following the news given its status as a hub for investment in turbulent times.