Brought to you by: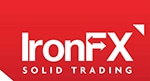 The meeting will determine whether the dovish tapering will end by clearly stating a timeline on this or if the dovish tapering will continue without showing an agenda of stopping anytime soon. Our belief is that the dovish tapering continues because in such a scenario, there is less risk on financial conditions.
Furthermore, ECB president Draghi is known to be a cautious figure so an aggressive move by him or the ECB is not likely in our opinion. A dovish tapering could lead to a lower corrections by the EURO.
EUR/USD breaks its downtrend from September 8 and gets halted at the 1.1830 (R1).  If the ECB decides to continue with dovish tapering then the pair might test the 1.1780 (S1). If however a timeline is given for a clear end of tapering then the pair may break the 1.1890 (R1) and test the 1.1880 (R2).
CAD depreciates
BoC made no changes to its policy's yesterday but it did adapt a very cautious tone even stating that all future policy changes will be made with a lot of caution. Addressing additional issues as well such as the NAFTA renegotiations the likely hood of a December rate hike really took a hit and the CAD fell dramatically.
The bulls pushed USD/CAD to break the (now turned support) 1.2770 (S1). Today the bulls might test the 1.2850 (R1) but we see a risk of a corrective setback after this point.
In the daily chart, you can see the pair broke the medium-term downtrend and the 1.2600 (S3). These could be the sings of a new trend. 
Today's events
Riksbank rate decision. SEK could suffer today, as the bank has been consistently dovish in the recent past meetings.
Norges Bank on the contrary has been optimistic in its recent meeting, add to this positive CPI rates in September we believe the bank will be upbeat in and hope to support the NOK.
EUR/USD

Support: 1.1780 (S1), 1.1730 (S2), 1.1690 (S3)
Resistance: 1.1830 (R1), 1.1880 (R2), 1.1940 (R3)
USD/CAD

Support: 1.2770 (S1), 1.2660 (S2), 1.2600 (S3)
Resistance: 1.2850 (R1), 1.2940 (R2), 1.3000 (R3)