Brought to you by:

Today the ECB policy decision will be in focus. No change in policy is expected and market focus may be whether the QE programme can be expanded in terms of size and duration if necessary.
Three scenarios could play out. The hawkish one, the bank removes that sentence and heightens speculation that a tapering announcement may be looming resulting in a higher euro.
The less hawkish, the ECB may decide to remove only the signal that the QE programme can be expanded, but keep the bias of a possible expansion. Therefore still allow itself some room for movement. Though this may be hawkish, the reaction to the euro could still be negative.
In the dovish scenario, the policy makers decide to be patient and wait for the September meeting in case they make any change to their bias. This may lead to a significant decline in the euro as investors push back expectations regarding the quantitate easing.
We believe the second scenario is the most likely. It is our belief that the bank will remove half the bias due to fears that total removal could be interpreted and lead to unwarranted movement in financial conditions. In addition, president Draghi pointed out the banks displeasure about the euro appreciation which heightens a situation for euro pullback.
BoJ: Nothing to see here, move along
Overnight, the Bank of Japan kept its monetary policy unchanged, which was widely expected. The reaction for JPY was negative and we maintain our view the JPY may continue to underperform EUR, CAD and AUD.
As for today's economic indicators:
In the UK, retail sales for June are due and it is expected to be a rebound following the sharp decline in May. Yesterday the GBP traded lower, however it hit the key support of 145.35 (S1). However, during the Asian morning, it rebounded on the BoJ decision.
EUR/USD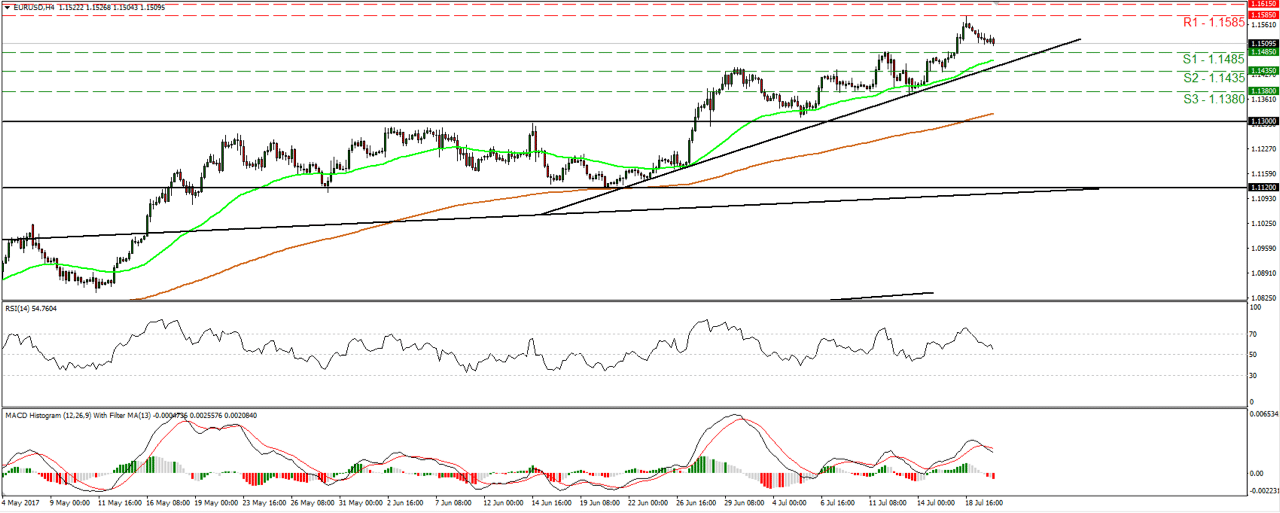 Support: 1.1485 (S1), 1.1435 (S2), 1.1380 (S3)
Resistance: 1.1585 (R1), 1.1615 (R2), 1.1710 (R3)
GBP/JPY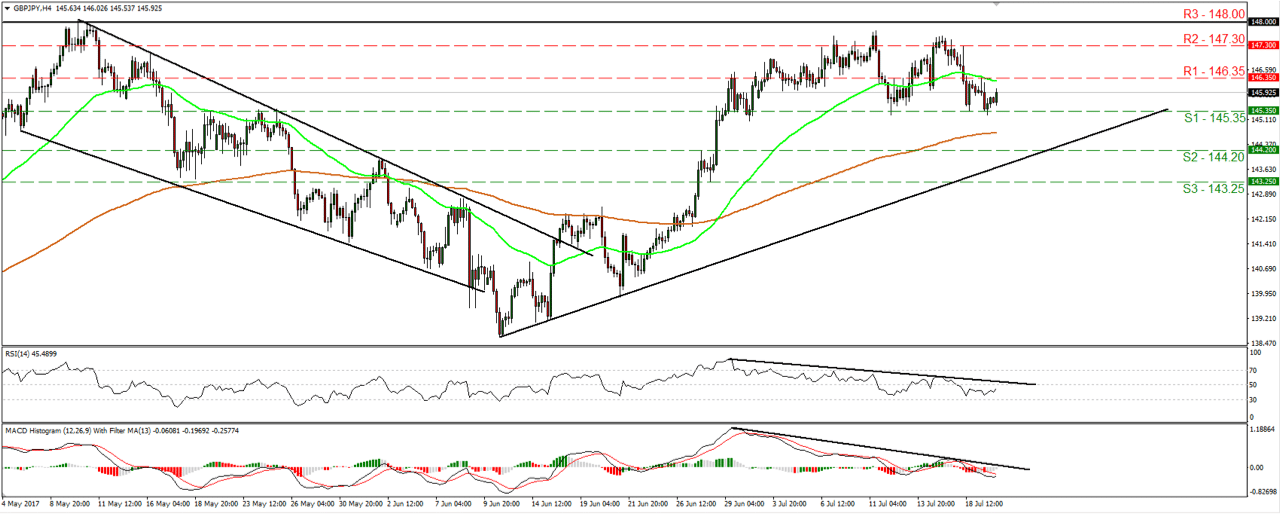 Support: 145.35 (S1), 144.20 (S2), 143.25 (S3)
Resistance: 146.35 (R1), 147.30 (R2), 148.00 (R3)