Brought to you by: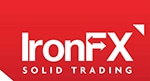 The EUR increased unexpectedly over the GBP, after the release of the Eurozone's PMI for August.
The manufacturing print shot up and the service index dropped.
The slowdown in services signals that the economy is still in recovery at a healthy pace which reflects our view that soon the ECB is set to QE changes.
Draghi did not reflect anything new yesterday. The main focus is till on his Jackson Hole speech.
The EUR could consolidate until the speech tomorrow.
Today's Highlights:
UK:
The GDP data for Q2 in the UK is expected to confirm the preliminary reading.
The recent positive reaction in the GBP cold become short-lived.
The GDP print is unchanged hence the market attention may move to business investment.
Based on the UK Overnight Swaps, presently the probability for a hike by year-end is at 25%.
EUR/GBP traded higher after it hit the support near the 0.9150 (S1), this could lead to a more bullish extensions.
The overall path of the pair is positive, hence in the long-run, it increases the likelihood for EUR/GBP to continue trading higher.
Norway:
GDP data for Q2 shows rise in the growth rate from the previous quarter.
The Norges Bank will push more towards a hawkish stance in the next meetings.
USD/NOK briefly below the support line of 7.8500, after the surprise in Norway's GDP for Q2. We think that the near-term bias may have just turned from neutral to negative.
US:
The Jackson Hole economic symposium will commence, Draghi and Yellen will be speaking tomorrow.
Regarding the US data, the Initial jobless claims for the week ended last week and the home sales for July are next.
EUR/GBP

Support: 0.9150 (S1), 0.9070 (S2), 0.9000 (S3)
Resistance: 0.9235 (R1), 0.9300 (R2), 0.9415 (R3)
USD/NOK

Support: 7.7800 (S1), 7.6800 (S2), 7.6000 (S3)
Resistance: 7.8500 (R1), 7.9215 (R2), 8.0000 (R3)
Are you ready to trade?
Sign up with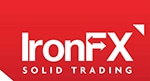 Your capital is at risk