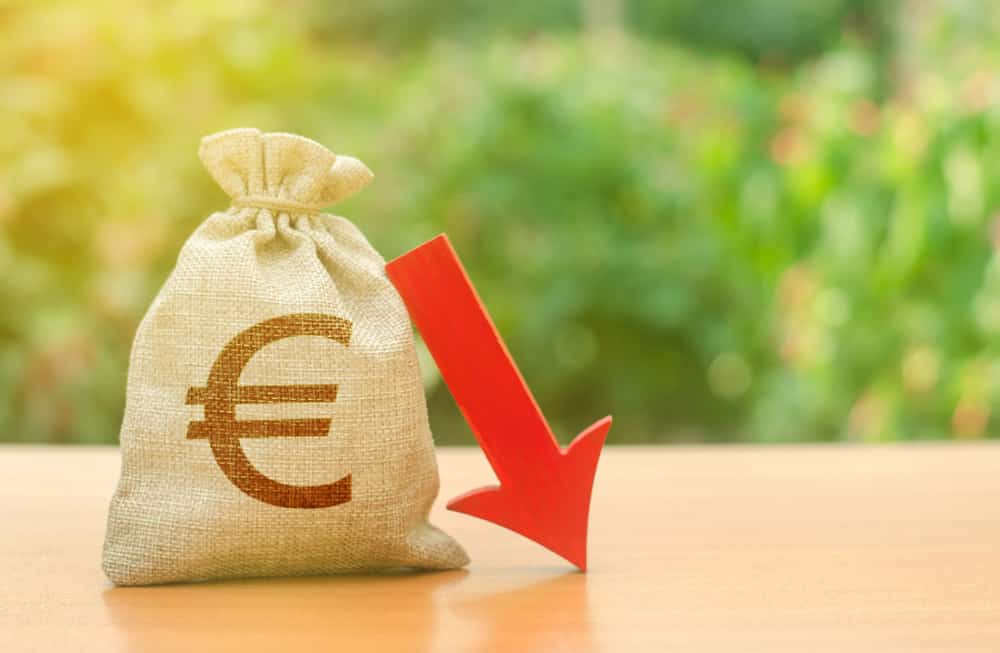 The single European currency continued to suffer during trading on Wednesday as the bloc's central bank prepared to meet later in the week.
The meeting of the European Central Bank (*ECB), which is due to take place on Thursday, was expected by most analysts to be nervous in nature.
Policymakers at the ECB will need to grapple with a complicated economic picture for the bloc, and a suggestion that the Eurozone may not yet be out of the woods when it comes to economic growth.
One survey, which was carried out by the ZEW in Germany and published publicly on Monday, appeared to suggest that investors' sentiment had gone up to a higher degree over the course of this month.
An index published by Citigroup appeared to show economic activity going up to its best point since February 2018.
However, these upticks have not yet shone through in actual economic activity indicators – and these are still on the low side.
As a result of the worries, the euro was down in its pair against the US dollar and was seen at $1.1077 at one stage.
This was its worst performance since Christmas Day and reflects an overall decline of well over a percentage point over the course of January.
According to analysts, the ECB is likely to tell the markets that it doesn't see any requirements to move away from its current policies.
The bank will meet at 12:45pm GMT to announce its interest rate decision, which is highly likely to remain at 0%.
Its deposit rate decision will be announced at the same time.
This is also due to remain the same, this time at -0.5%.
These announcements will be followed by a statement and a press conference at 1:30pm GMT.
Elsewhere around the world, the Chinese yuan continued to fall victim to the problems it is facing from the coronavirus.
This virus has already caused some worries for traders of the yuan and had a knock-on effect for both the Chinese economy and the Australian one due to the trading connections between the two countries.
The main concern is that the Chinese economy, which has already been hit by the US-China trade battle, could be hit even further if the virus continues to persist.
There looked to be little respite for the yuan, which on Tuesday had seen a low point not seen for over four months.
It was noted at around 6.9063 yuan per US dollar, which was almost the same as before over the course of the day.
The Aussie dollar, a currency which is heavily linked to the Chinese yuan for exporting reasons, was down to $0.6827 against the US dollar at one stage.
It had not been that low since December of last year.
It did stage something of a recovery later in the day and was noted at $0.6837.
However, this still reflected a decline of 0.13%.