Brought to you by: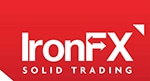 Fed policymaker, James Bullard voiced his concern on the low inflation readings, he also said that he won't be agreeing to any rate hikes in the future, but he is ready for September's actions with the Balance Sheet.
Reprising of the Fed's expectations of a hike may happen if inflation picks up, and spark a recovery in the dollar. But with the prospect of a hike under 50%, the Fed's belief in the rates are low.
With news of political issues in the US, it isn't helping the USD as it continues lower, If more bad news evolves it will be negative on the USD, but good news could push it higher. For signs that the USD's luck is going to change, we will watch out for their CPI data on Friday.
EUR/USD was still trading upwards yesterday and through the Asian morning today as it tested 1.1830 (R1) as a resistance. We expect bulls to target 1.1900 (R2) again if they break the 1.1830 (R1) barrier, that could set up more bullish gains, maybe to our next resistance 1.1980 (R3).
USD/JPY dropped during the Asian morning today after it again hit the resistance at 111.00 (R1) yesterday. After testing the upper bound of 109.90 (S2) the pair slid and could slide more within the range. A dip below 110.50 (S1) might confirm it and could make way for the lower range at 109.90 (S2).
Today's Highlights:
Germany's trade balance for June.
US JOLTS job openings survey for June. 
EUR/USD

Support: 1.1725 (S1), 1.1655 (S2), 1.1615 (S3)
Resistance: 1.1830 (R1), 1.1900 (R2), 1.1980 (R3)
USD/JPY

Support: 110.50 (S1), 109.90 (S2), 109.45 (S3)
Resistance: 111.00 (R1), 111.30 (R2), 111.70 (R3)