Brought to you by: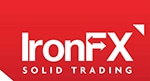 Traders of GBP will be focused on the UK CPI data for August. We expect core and headline to rise after the month's services PMI was at highest rate since April.
BoE Governor Mark Carney mentioned that a hike would depend mostly on improved business investment, considering the business investment for Q2 was quite lifeless, it's doubtful they'll hike.
We can't rule out a hawkish tone from the BoE on Thursday, if inflation has sped up and wages tomorrow also accelerated.
GBP/USD dropped a little yesterday after it reached 1.3225(R1). The slide was halted at 1.2160(S1). We expect traders to aim for another test of 1.3225 or 1.3270(R2).
As tensions ease, Dollar has a slight revival
The dollar reversed some of its losses after it came under buying interest, also US equities climbed to or near all-time highs.
One of the reasons for this is possibly the surprising fact that North Korea unexpectedly didn't test a missile for their anniversary. Also Hurricane Irma hasn't been as relentless as foreseen so far, by degree of damage caused.
USD/JPY spiked yesterday and broke above 108.70(S2). We can't rule out more advancements within the range of 108.70 and 111.00.
As for today:
Other that the UKs CPIs, we also get Swedish inflation data as well. We also get US JOLTS job openings for July.
ECB Vice President Vitor Constancio is speaking today, we will be focusing on what clues emerge regarding QE.
 

GBP/USD

Support: 1.3160 (S1), 1.3120 (S2), 1.3060 (S3)
Resistance: 1.3225 (R1), 1.3270 (R2), 1.3360 (R3)
USD/JPY

Support: 109.25 (S1), 108.70 (S2), 108.10 (S3)
Resistance: 109.85 (R1), 110.20 (R2), 110.65 (R3)