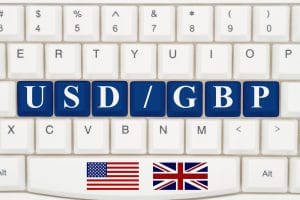 The British pound was a surprise winner in early trading in the foreign exchange markets today after it managed to rise against the US dollar.
It began to approach the 1.27 level over the course of Asian trading, but it is believed that this will be a tough threshold to cross given ongoing fears over Brexit.
The dollar's woes, meanwhile, were plain to see. The Federal Reserve is due to announce tomorrow whether or not it will boost interest rates from their current position of 2.25%, a move which continued to affect the currency's performance. It is currently unclear what direction the Federal Reserve will choose to go in.
One tracker, the CME Group's FedWatch tool, has suggested that the chances of a rate rise were now at 69% – which is a far cry from last week's recorded position of near 75% percent.
The dollar also suffered from a dip in the 10-year treasury yield monitor, which has dropped by approximately ten basis points since the start of the week.
Overall, the dollar index, which tracks its performance compared to other major currencies across the globe, dropped 0.2% to 96.9.
As has been the case over recent days, it was the Japanese yen and the Swiss franc which managed to do best out of the fluctuations.
The yen was recorded at 112.37 against the dollar at one stage, while the franc managed to reach 0.9916.
With the last week before Christmas now at the halfway point, there's still a lot to monitor for in the foreign exchange markets.
Today (Wednesday) sees the Bank of Canada release its consumer price index at 1.30pm GMT. Its last recorded year on year position was 1.6%.
The American Federal Reserve's announcement on whether it will halt interest rate rises will be made at 7pm. It will be followed by a press conference half an hour later, during which it is likely that indicators and hints about future rate rises may be mentioned.
The New Zealand trade balance for November is expected at 10.45pm GMT, and gross domestic product data for the country will be out at the same time – although it is expected that this will show a quarter on quarter drop from 1% to 0.6%.
Thursday sees a number of data releases in Australia. The unemployment rate for November is due out at 12.30am GMT, and this is expected to hold firm at 5%.
It will be followed swiftly by the Bank of Japan's interest rate decision, which comes at 2am GMT. This is expected to remain steady at -0.1%.
The Bank of England will complete the interest rate decision trend at 12pm GMT with an announcement on its rate. This rate of 0.75% is expected to remain unchanged.
On Friday, annualised US gross domestic product data for the third quarter of the year will be out. This is expected to stay the same at 3.5%.
Canadian retail sales information for October will be announced at the same time. This was last recorded at 0.2%, while excluding car sales it was recorded at 0.1%.