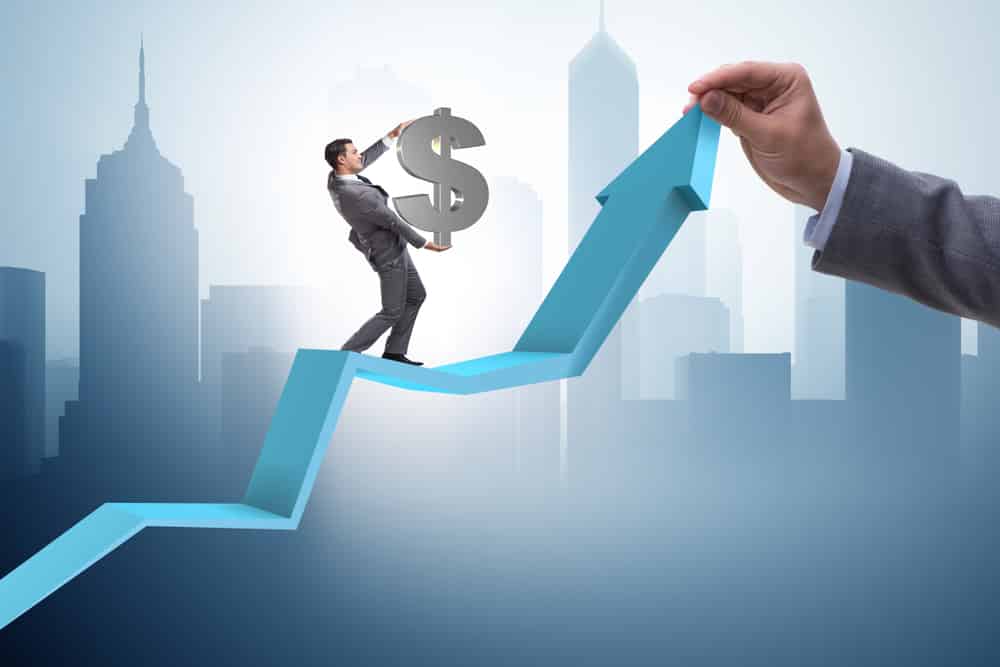 The US dollar managed to hit its strongest note so far in January on Monday after a positive week in the economic data stakes.
Last week proved to be a successful one for the dollar.
The US saw a range of positive developments, including a big rise in homebuilding levels.
December's figures in this regard were their highest for 13 years.
There was also an uptick in retail sales level details too – plus a big rise in manufacturing activity, which was spotted at its highest stage in well over half a year.
As a result, the US dollar index – which is a tool used by traders to ascertain the dollar's performance in comparison to more than five competitors around the world – went up by 0.1%.
It was seen at 97.727 at one point, which represented its best performance since Christmas Eve last month.
The dollar even managed to defy a slowdown caused by a public holiday in the US.
Monday was Martin Luther King, Jr. Day – although the markets are set to return to normal on Tuesday as business resumes.
Slowdowns in trading volume were also observed in a number of other locations around the world, including several Asian economies.
This is due to the Lunar New Year holiday, which is due to be celebrated in the coming days.
One Asian economy which is set to see some big action over the course of Tuesday, however, is Japan.
There will be a major meeting of the country's central bank on Tuesday – a move which is not expected to deliver much in the way of change.
A further central bank meeting and interest rate decision is set to take place in Europe on Thursday when the European Central Bank (ECB) convenes.
The single European currency was down by a tiny amount in its pair against the US dollar and was noted at $1.1085 at one point.
Elsewhere, the offshore Chinese yuan – which is bought and sold on the open market alongside other global currencies – was at a half-yearly high point at one stage.
It was noted at 6.8457 when this record was set – although the development was short lived, and it later went down again.
By the time lunchtime came around in the GMT time zone, the currency was spotted at 6.8715.
The economic picture in China at the moment is mixed, with some indicators suggesting growth and other suggesting a lack thereof.
One figure out towards the end of last week revealed the most sluggish year on year growth in around three decades.
However, this was offset somewhat by the announcement that factory output was speeding up.
It all comes against the backdrop of the trade dispute with the US, which lessened somewhat last week when a so-called "phase one" agreement was struck.
There are still some hurdles to be overcome, and there remains a sense both Chinese and global growth may not yet have fully recovered from the effects of the trade war.