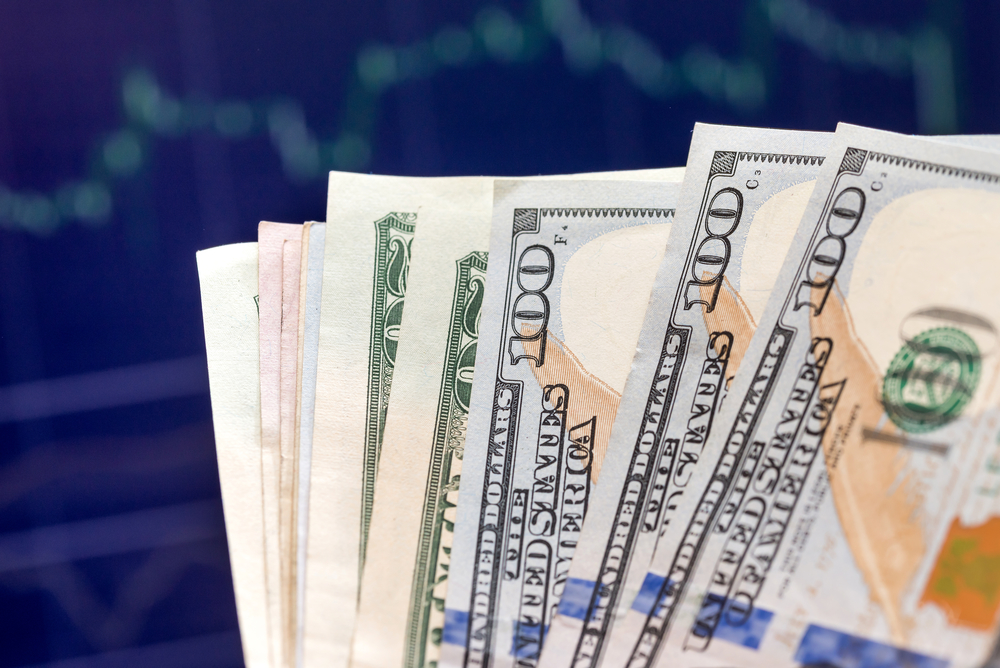 The US dollar found itself dropping in the foreign exchange markets on Thursday and into Friday.
It is now set to show an overall loss in the markets over the course of the week, largely because of the effects of the ongoing China-US trade battle.
Donald Trump has claimed that the ongoing fights between his government and Chinese technology firm Huawei could be fixed by an overarching trade deal between the two countries.
However, he persisted with his trademark speculation and contradiction, describing Huawei as "dangerous" – fuelling the markets' uncertainty.
There was also speculation among analysts and others that the Federal Reserve, which is the US' central bank, could be thinking of slashing interest rates when it meets later this year.
In the dollar index, which monitors how the currency is performing compared to six others around the world, the greenback dropped from its previous high position of 98.371 to 97.878 overnight – meaning it looked set to end the week on a slight loss.
Now that the forex trading week is drawing to a close, it is time to watch out for several major events scheduled in on the economic calendar both today (Friday) and into next week.
Today the data for US nondefense capital goods orders for April will be released at 12.30pm GMT. This is expected to show a change from 1% to -0.3%.
In terms of next week, there may be some reduction in trading activity over the course of Monday due to the Spring Bank Holiday in Britain and Memorial Day in the US.
Banks will be closed in both countries.
A speech from the Japanese central bank head, Haruhiko Kuroda, is expected at 3am GMT.
Looking to Tuesday, there'll be a Swiss trade balance statistic for April out at 6am GMT. This is forecast to show a shift from 3,179,000 to 3,045,000.
European M3 money supply data for April is expected at 8am GMT. This was last recorded at 4.2%.
European services sentiment data for May will be out at 9am GMT, and is expected to show a shift from 11.5 to 11.2.
On Wednesday, German import price index data for April is out at 6am GMT.
Preliminary producer price information from France will be out at 6.45am GMT, and it was last recorded at 0.4% month on month.
On Thursday of next week, there'll be more bank holidays in Europe as Germany and Switzerland mark Ascension Day.
Preliminary Spanish consumer price index information for May is out at 7am GMT. Month on month, it was last recorded at 1%.
The weekly round of US jobless claims are due at 12.30pm GMT. Continuing claims were last recorded at 1,676,000, while initial jobless claims were at 211,000.
Two central bank speeches will also take place on this day. Richard H. Clarida, who is Vice Chairman of the Board of Governors of the Federal Reserve System, will speak at 4pm GMT. While Carolyn A. Wilkins, Senior Deputy Governor of the Bank of Canada, will speak at 6.15pm GMT.