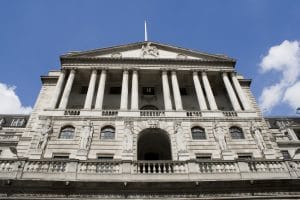 On Thursday, the Bank of England (BoE) announced that UK interest rates would be kept on hold. It also referenced continuing financial market concerns about Brexit.
Last month, the BoE raised the rate for only the second time in more than ten years. This week its nine-strong committee of rate setters voted unanimously to keep the current interest rate of 0.75%.
The bank said: "Since the Committee's previous meeting, there have been indications, most prominently in financial markets, of greater uncertainty about future developments in the (European Union) withdrawal process."
The regional staff of the BoE have reported that businesses were tightening cost control and restricting new investment in the run-up to March 2019 when Britain will withdraw from the EU.
In spite of this, BoE staff raised the forecast for growth in the third-quarter to 0.5%, up from the previous figure of 0.4%. The expectation from economists polled by Reuters is that there will not be another rate hike until after the divorce from the EU next year.
The forex markets saw little action as Sterling changed very little after the decision was announced.
Tom Stevenson, an investment director at fund managers Fidelity International, commented: "The Bank of England will not want to unsettle the UK's delicate recovery with an ill-timed rate hike."
"The Bank is right to worry about a messy divorce from the EU and it is also flagging up the threat from rising trade tensions," he added.
Over the next six to eight weeks, intensive negotiations are expected to take place between British and EU representatives aimed at finalising the so-called 'divorce deal'. However, there is still confusion regarding the British government's position as some of Prime Minister Theresa May's own members of parliament are vocally opposing her preferred 'Chequers deal'.
BoE Governor Mark Carney extended his term in office until January 2020 this week, citing his desire to help ensure a smooth post-Brexit transition. Carney also warned legislators that there could be economic difficulties for Britain if it left the EU trading bloc without a new deal in place to cover imports and exports.
The BoE also named the United States' and China's protectionist trade measures as risks to global growth.
Thursday's announcements from the BoE also reiterated its line that an ongoing tightening of monetary policy will be necessary if the UK's economy grows as it is forecast to do. However, it also restated that any further rate hikes would be of a limited nature and applied gradually.
The statements come on the back of inflation data for July that was weaker than expected at 2.5%. The three months to July did see faster economic growth than most observers had predicted, standing at 0.6% and attributed by many to the record-breaking hot summer the UK has just experienced.