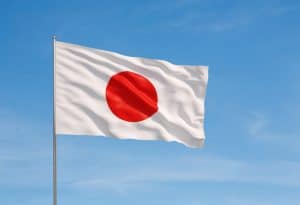 A leading member of the Japanese government has said that the country hasn't spoken to US officials about the possibility of anti-forex manipulation clauses being inserted into future trade agreements.
The news comes after Steven Mnuchin, the US Treasury Secretary, said over the weekend that this was something the US government may consider.
According to Taro Aso, America hadn't made any moves towards this as of yet.
"The U.S. side has not brought up the issue of currencies since we agreed in February last year that these matters would be discussed between Mnuchin and myself", he said.
"Our basic position is talk with the U.S. Trade Representative don't include currencies", he added.
The original report caused alarm in some Japanese circles over the weekend, and press reports suggested that a row between the two nations, both of which have currencies largely considered to be "safe havens", was on the cards.
As a result of the most recent developments, the USD/JPY pair experienced a slight low as it hit 111.60.
There's still a busy week ahead in the forex markets – with both economic releases and political instability to watch out for.
Today sees Italy's global trade balance data for August released at 10am GMT, a development which is likely to be scrutinised given Italy's recent prominence in the EU budget deficit row.
Over the Atlantic, industrial production figures for September in the US will be out at 1.15pm GMT. The month on month change is expected to decline from 0.4% to 0.3%. Capacity utilisation figures for the same month will be out at the same time, and these are expected to rise from 78.1% to 78.2%.
Tomorrow will see British Prime Minister Theresa May meet with other European leaders to debate the terms of Britain's withdrawal from the EU. So far, it appears that a deadlock may be in place, and leaders on the EU side have said that a no deal scenario is "more likely than ever before".
Also, tomorrow will include a series of UK data releases unconnected to the Brexit talks. Retail price index figures for September are expected to see a year on year change from 3.5% to 3.2% – a figure which could add extra uncertainty on to the pound in the face of the Brexit instability.
Later in the day, the country's consumer price index for September will come out, and year on year changes are again expected to drop – from 2.1% to 1.8%.
Minutes of the meeting of the US Federal Open Market Committee will come out at 6pm GMT, and there may well be some clues as to what interest rates in the US could do next.
Thursday will see important data releases out of Australia, including the unemployment rate for September, which is expected to stay static at 5.3%.
Lunchtime on Thursday, will see a speech by a regional central banker in the US. President of the Federal Reserve Bank of St. Louis James Bullard will speak at 1pm GMT.