Brought to you by: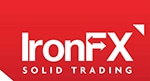 The PM made it clear that the RBNZ Act should be reformed to take into account full employment into its central banks mandate as well as price stability. Other policies such as higher minimum wages were also announced bringing the Kiwi dollar down.
Interest rates likely to stay lower for the foreseeable future. Employment data for Q3 is more of a market mover now and the focus will be on any progress made in the labor market.
The NZD/USD pair trades lower in the short-term downtrend. The pair could test the support level of 0.6930 (S1) and if breached then another test it possible at 0.6880 (S2)
Having said that, medium-term outlook is still a sideways movement. Only until the 0.6880 (S2) is broken will we examine a possible new negative downtrend.
 Read more forex trading news
Australian Inflation Data
Both headline and underlying CPI rates for Q3 are expected to have risen. We do not believe such a report will switch the RBA to a hawkish tone but a more decisive factor would likely be the wage data for Q3.
AUS/USD traded just above the 0.7800 (S1) slightly rebounding thereafter. The rebound could possibly test the 0.7840 (R1) if CPI data comes out as forecasted. A further test beyond that could playout at 0.7880 (R2).

Today's highlights
Octobers preliminary manufacturing and services PMIs come out today from all across the EU. The forecast for the general outcome is for unchanged or slightly lower indices. We do not expect EUR to get hurt by such data significantly due to its already high levels.
Both US service PMIs and Market  manufacturing for September are expected to have risen when they come out today.
NZD/USD

Support: 0.6930 (S1), 0.6880 (S2), 0.6830 (S3)
Resistance: 0.7000 (R1), 0.7050 (R2), 0.7100 (R3)
AUD/USD

Support: 0.7800 (S1), 0.7770 (S2), 0.7740 (S3)
Resistance: 0.7840 (R1), 0.7880 (R2), 0.7910 (R3)