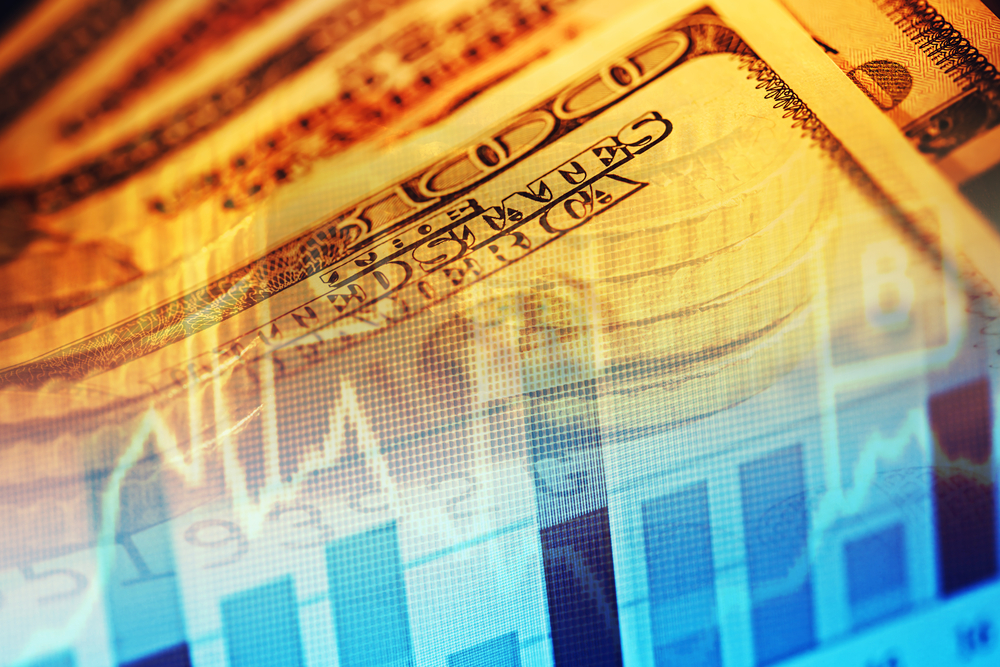 The American currency appeared to be unable to see systematic rises in forex trading last week – despite a variety of reasons for dollar traders to be cheerful.
Towards the end of last week, for example, the US saw a GDP release covering the first quarter of 2019 which showed that growth had risen by 3.2%.
However, these rises were attributed in large part to unusual, short-term trends – such as a rise in the size of US inventory.
The dollar index, which tracks the currency in relation to six others from across the globe, went down a little from its recent two-year high point of 98.330. It was recorded at 97.970 instead.
Outside of the US, the single European currency went up slightly in the EUR/USD pair to $1.1157.
However, in an almost mirror image of the recent performance of the dollar, the euro remains in the region of a two-year low point of close to $1.1110.
This came amid a climate of caution for the European Central Bank (ECB) which is widely expected to continue attempts to stimulate the European economy.
With a new foreign exchange trading week now here, it's time to assess what's coming up on the economic calendar.
It's worth noting that there'll be some slower than usual trading around the Japanese yen today (Monday) due to a public holiday in the country for Showa Day.
Later in the day, there'll be an economic data release for March from the US showing personal income levels. It is expected that this will show a month on month change from 0.2% to 0.4% when this is out at 12.30pm GMT.
A US core personal consumption expenditure price index release for February is also due at 12.30pm GMT, and it is expected to show a year on year change from 1.8% to 1.7%.
Tuesday will kick off with a non-manufacturing purchasing managers' index out of China covering April, which is due at 1am GMT. This is expected to show a change from 54.8 to 54.5.
Preliminary French gross domestic product for the first quarter of 2019 is forecast to show no quarter on quarter change from 0.3% when it is released at 5.30am GMT.
The German unemployment rate for April is out at 7.55am GMT. This is forecast to show no change from its current position of 4.9%.
Preliminary wider European gross domestic product figures covering the first quarter of 2019 are expected at 9am GMT. These are expected to show no year on year change from 1.1%.
A preliminary German harmonised index of consumer prices covering April will be released at 12pm GMT and is predicted to show a slight change from 1.4% to 1.6%.
There'll be a significant central banker speech at 3pm GMT when Stephen S. Poloz, Governor of the Bank of Canada, delivers a message.
The day will be rounded off by unemployment rate data for the first quarter of 2019 out of New Zealand. This is expected to show a change from 4.3% to 4.4%.