Brought to you by: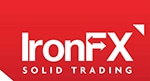 North Korea fired a missile over Japans Hokkaido Island last night, landing 1180Km off the coast. Reports say that it's the North showing that it's possible to hit Guam.
This is the first time since 2009 that a missile has flown over Japan, it also shows that latest tensions are escalating a bit.
This test is most possibly a response to the recent military drills conducted by South Korea and the US.
Investors rapidly turned to safe havens as Gold, JPY and CHF rallied on the news, with AUD and Japanese stocks tumbling.
Market action will likely be driven by headlines and may depend on how Japan, the US and South Korea respond. Japans PM Abe called for an emergency UN meeting and stronger pressure on the North.
USD/JPY traded low during the night and briefly dropped below 108.70(S1) but came back up just above it. If the tensions arise further we could see it drop back under 108.70(S1).
Gold rose, breaking the psychological barrier of 1300(S2). On the news regarding the missile it hit 1325(R1) then came back down.
Light calendar today:
We get the UK's house price index for August, Canada's PPI for July, the US's S&P/Case-Shiller house price index for June and a Conference Board consumer confidence index for August.
Also Chicago Fed Pres. Charles Evans, he usually cautious on policy matters. There's doubt that he will move the market much.
USD/JPY

Support: 108.70 (S1), 108.00 (S2), 107.40 (S3)
Resistance: 109.00 (R1), 109.40 (R2), 109.75 (R3)
Gold

Support: 1313 (S1), 1300 (S2), 1292 (S3)
Resistance: 1325 (R1), 1340 (R2), 1352 (R3)