Brought to you by: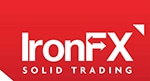 Kiwi trading lower after next government announced to be a Labor-New Zealand First coalition.
A negative sentiment is looming around the kiwi due to the uncertainty of the upcoming changes in trade relationships between New Zealand and its partners.
NZD/USD plummets to the 0.7055 (S1) after New Zealand First party announced that it will back labor to form a new government. The pair may break this support line (S1) and head towards the 0.0703 (S2) thereafter towards the 0.7000 (S3).
The NZD/USD stays within the side-ways range incepted in June 2016 of 0.6880 – 0.7400. Having said that, the pair could stay trading lower for the foreseeable future. 
        Draghi sees a "window of opportunity" for reforms
Euro reaction stayed to a minimum as ECB president did not give any policy signals. The currency did gain overall by days end. Focus now will probably be on whether or not the bank will have a "dovish tapering" of its QE purchases
EUR/USD traded higher on Wednesday but did not break the 1.1830 (R1) key downtrend line from 8th A break above the 1.1830 (R1) line would be a clear cue to examine a potential new bullish trend.

         Today's highlights:
In the European morning, forecast is for a drop in both core rates in September's UK retail sales. GBP could depreciate on this new, BoE policies however are likely to be unaffected by this.
Kansas City Fed President Esther George is the only speaker today.
US president Trump is set to meet with Yellen.  Reports of this is likely to have a reaction in the market as the interview is for the next Fed Chair.
NZD/USD

Support: 0.7055 (S1), 0.7030 (S2), 0.7000 (S3)
Resistance: 0.7085 (R1), 0.7120 (R2), 0.7170 (R3)
EUR/USD

Support: 1.1780 (S1), 1.1730 (S2), 1.1690 (S3)
Resistance: 1.1830 (R1), 1.1880 (R2), 1.1940 (R3)
Read all forex market news