Brought to you by: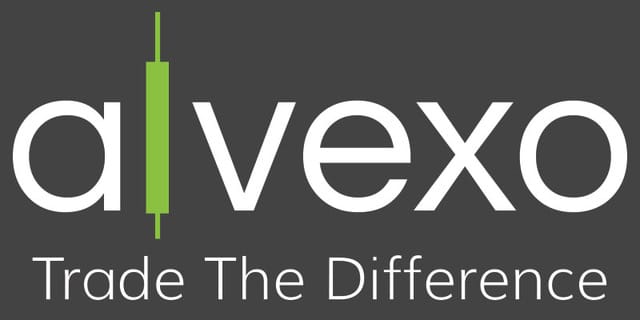 With the advent of online trading every person, regardless of experience is able to trade and profit from trading. The education accessible to the novice is available freely from the more reputable brokers and will provide the necessary basics – knowledge to have you trading as quickly as possible.
Once you've familiarized yourself with the basics, then comes the trading platform, which is your conduit to access the global markets and make your trades.
Most assets previously only available to professional financiers can now be chosen and traded by you.
From all the most famous stocks, to currency pairs, indices and commodities such as gold and oil are readily available for trading.
However, with more freedom, also comes more responsibility and your obligation to learn and understand how markets work and what to look out for.
Over the next two months we'll expand on some key areas that will strengthen your knowledge in the financial markets.
What sets the price of a given asset?
Supply and demand are the main words that determine the price of a stock or commodity.
Demand reflects the willingness of buyers to purchase a particular asset, therefore indicating how much a good or service is purchased at a set price. On the other hand we have Supply that specifies how much of a specific product is available and indicates how much a good or service is produced at a specific price. Pricing is the amount of money, or value, required or given in order to obtain something.
Fundamentals try to establish what creates market movements and attempts to understand the reasons behind them.
We often encounter Intrinsic Value – this key word means, the actual value of an asset after having examined both quantitative and qualitative characteristics. If the intrinsic value of a current price is below the one of the market, then the asset is considered to be at a premium price (overpriced) and should be sold. If the opposite is true, i.e. the intrinsic value of a current price is above the market value, then the asset is underpriced, which means it should be bought.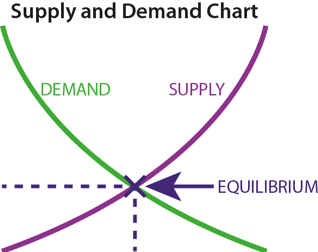 Improved economic understanding lets you understand your stock better!
Economic indicators
To help better gauge what is likely to happen on a market we can use economic indicators. These essential reports interpret current or future investment potential. They are composed of statistics or general report released at cyclical intervals with regards to economic activity of a stock or a nation generally. To get your weekly dose of which indicator is available the best economic indicator is the – Economic Calendar! Access it through your broker or financial site.
Leading types of Indicators can be broken down to:
Leading Indicators provide future insights and anticipate trends for an economic event. Common indicators are durable goods orders; housing/construction; purchasing managers' indices and consumer confidence.
Lagging Indicators reflect on past conditions confirming or justifying the sequence that is happening or about to take place. These consist of gross domestic product; consumer price index; employment/unemployment reports; monetary policy (interest rates, QE).
Coincident Indicators provide current conditions that move at the same time as the economy which determines cycles. Personal income; earning per share, non-farm payrolls and Industry and manufacturing are included in these.
All these indicators are part of fundamental analysis which focus on the overall state of an economy by considering different factors such as:
Employment and unemployment in an economy
GDP (the growth of the economy)
Inflation (a rise in pricing of goods and services while the currency falls)
Monetary Policy (interest rates)
Fiscal Policy (Government intervention in an economy)
Manufacturing etc.
All the derived insights from these indicators are used to understand the future performance of an economy. Here are some definition to help you on your way to understanding the key terminology.
Gross Domestic Product
GDP values measures the economic growth of an economy. It is mainly driven by consumer sentiment that reflects on the employment levels of the economy, followed by a Trade Balance (exports and imports), industrial production and other factors. A higher value of GDP than expectations reflects positively on the currency whereas a lower value weakens the currency.
Consumer Price Index (inflation)
Prices of goods and services have an impact on the general economy as it affects the cost of living. A rise in prices leads to inflation rising and vice versa. Too low inflation or too high inflation is harmful to the economy, that's why inflation needs to be controlled mainly with monetary policy. Many central banks focus their interest rate decisions based on inflation being kept in a healthy range.
Employment and Unemployment
High employment and low unemployment leads to consumer spending that is reflected upon GDP values. As people are working and earning income, it is inevitable for people to spend money especially for essential goods such as food products, energy products etc.
Interest Rates
Interest rates are considered the main driver of a currency. Depending on the health of the economy, rates are controlled by the central bank of each country. As interest rates are increased, the currency gains in strength and if rates are cut, the currency weakens. High interest rates usually push back inflation and GDP values, whereas low interest rates help inflation to climb and GDP values to rise.
Sustainable trading requires the right knowledge and support. Strive towards a better understanding of markets as you learn to trade your way to more reliable outcomes.
Are you ready to trade?
Sign up with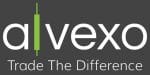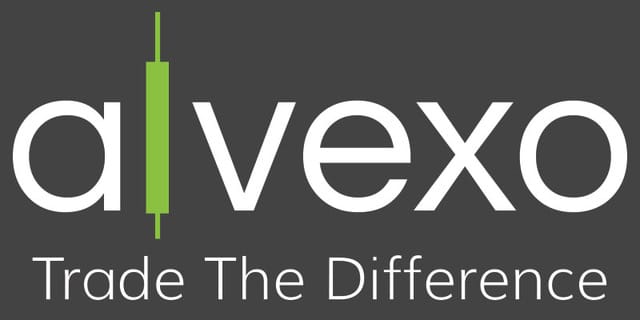 Your capital is at risk