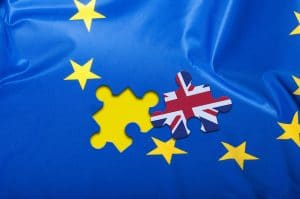 The British pound sterling continued to suffer in the international forex markets on Tuesday and into Wednesday as political instability plagues the nation.
Overall, it has lost 1.8% in value over the course of the week, and it dropped as far as the $1.2480 – $1.2495 range over the course of the last couple of days.
It is likely to suffer further again over the course of Wednesday after it was announced that Prime Minister Theresa May is to face a vote of no confidence among her Conservative Party colleagues. This is due to take place on Wednesday evening, with an announcement expected shortly afterwards.
The US dollar picked up some gains as a result of the pound's problems. It was also bolstered by positive changes in the ongoing Treasury yield saga. Yields are now higher, meaning that a certain level of confidence has been restored.
As a result, the dollar index, which tracks the greenback's performance in comparison to a number of other major international currencies, saw a new high point not reached since November 13th. It rose to 97.545 at one stage, before dropping to 97.420.
There's still a packed remainder of the week ahead for the forex markets.
Today (Wednesday) sees a big data release in the US. The consumer price index excluding food and energy for November is likely to show a slight rise from 2.1% to 2.2%.
MBA mortgage application data covering the week of December 7th is due out at 12pm. The outcome of this data release is not yet known, although the index's last recorded position was at 2%.
Canadian capacity utilisation information for the third quarter of the year is due at 1.30pm GMT. This is expected by analysts to move from 85.5% to 85.7%.
The Italian budget issue is expected to re-appear on the international forex market agenda at 3pm today when the EU Commission's President Jean-Claude Juncker meets Italian Prime Minister Giuseppe Conte.
The New Zealand food price index for November is due to come out at 9.45pm GMT. A month on month change is expected, and its last recorded position was at -0.6%.
Tomorrow will see the EU Brexit summit take place throughout the course of the day. It is likely to take place in an environment of political uncertainty, given the weaknesses of British Prime Minister Theresa May.
There will also be a Swiss interest rate decision at 8.30am GMT, and the value of the decision is expected to be -0.75%.
On Friday, American retail sales data will be released covering November. Month on month, this is expected to show a move from 0.8% to 0.2%.
European labour cost statistics are also due out at 10am GMT. These will cover the third quarter of the year and were last recorded at 2.2%.
Saturday will also see some forex action, too. The President of the European Central Bank will speak at 10.30am GMT, while the Chinese house price index will be released during the night at 1.30am GMT.